EU suppliers push for Mercosur trade deal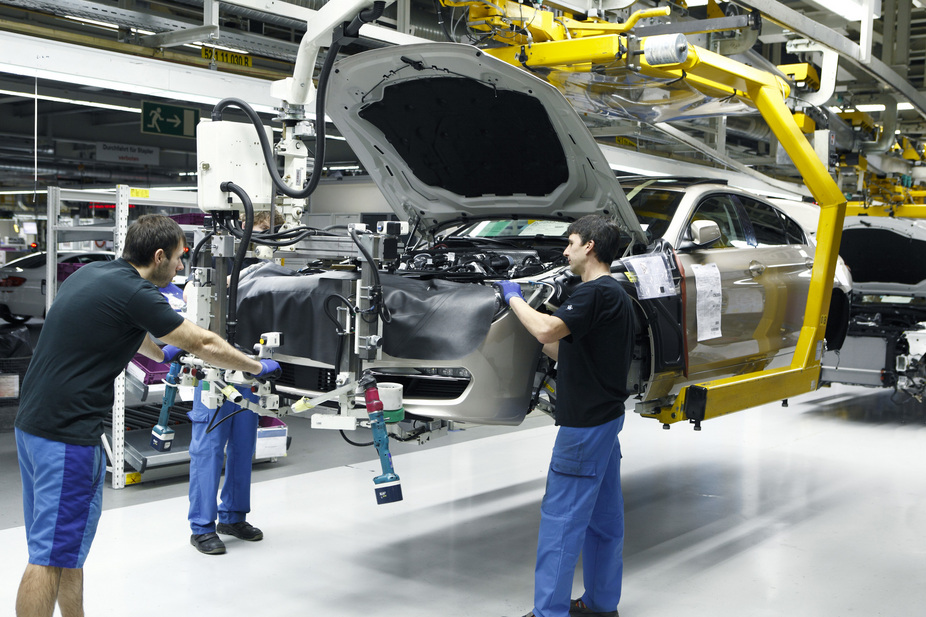 Wards Auto | 22 March 2017
EU suppliers push for Mercosur trade deal

by Sara Lewis
BRUSSELS – Europe's auto suppliers are pushing the European Union to work harder to secure a free-trade deal with the Mercosur bloc to end tariff barriers restricting the current EU exports of vehicles and parts to its South American member countries.
At present this trade with the four founding members of Mercosur – Argentina, Brazil, Paraguay, and Uruguay – is worth a mere $8 billion. The EU is negotiating a trade deal with these countries, which it wants to transform into a bi-regional agreement between the two blocs. Mercosur's fifth member, Venezuela, is not taking an active part in these talks.
CLEPA, the European association of automotive suppliers, spoke out in a position paper ahead of key negotiations that kicked off this week in Argentinian capital of Buenos Aires between the Mercosur nations and the European Commission, the EU executive that negotiates trade deals on behalf of its 28 member countries.
The election of Donald Trump to the presidency in the U.S. and its potential impact on EU-U.S. trade talks has made the Mercosur negotiations a high priority for the EC, especially now that it has completed the Comprehensive Economic and Trade Agreement (CETA) with Canada.
Vehicles and parts are among the EU's biggest exports to the Mercosur bloc – 17% of the €46 billion ($49.4 billion) total exports in 2015, or €7.8 billion ($8.4 billion). CLEPA notes 2016 trading volumes for just automotive parts and accessories was worth $1.8 billion between the EU and Brazil, and $848 million between the EU and Argentina.
But Mercosur customs duties on some vehicle and parts imports range from 14% to 18% in Uruguay, up to 28% in Paraguay and up to 35% in Argentina and Brazil, something the ongoing negotiations aim to tackle. CLEPA agrees a free-trade deal "is the best way to achieve meaningful market openings and improve the overall trade and investment conditions for its members in the Mercosur region."
The supplier association is calling for elimination of all customs duties and quotas within two to five years "symmetrically," or at the same time and under the same conditions.
While Venezuela, which also applies 18% duties, joined Mercosur in 2012, it is not on board for the future EU deal and simply is an observer in the negotiations, something CLEPA wants changed.
The parts group is calling for "complete removal" of import duties and taxes Mercosur nations apply to 85% of EU exports. It argues the levies "represent an unfair and discriminatory barrier to trade" as federal state taxes "can effectively double the cost of importation."
CLEPA's paper says taxation schemes such as Brazil's Inovar-Auto "clearly discriminate against imported automotive products from abroad" through an applied import tariff rate in the region of 30%-40%. A further 30%-40% internal IPI (industrial products) tax is added when parts are not sourced locally, with tax credits reduced directly in line with the quantity of imported parts.
Throughout Mercosur, strict minimum local-content rules apply, starting at 50% in Paraguay, through 55% in Uruguay to 60% in Argentina, Brazil and Venezuela, CLEPA says.
And it is not just customs duties and taxes the group wants abolished. The organization also is targeting non-tariff barriers mainly involving failure to recognize international technical standards. CLEPA wants the future EU-Mercosur deal to include an automotive annex eliminating all technical barriers to trade.
CLEPA backs the EC in pushing the Mercosur member states to sign up for international technical harmonization for motor vehicles through the UN Economic Commission for Europe's (UNECE's) international vehicle-regulation process. Failing that, a country that has not signed up "should at least recognize and accept the EU and UNECE approvals and markings for EU automotive goods," CLEPA says.
This would mean Mercosur nations would have to accept UN and EU type-approved products, without any additional requirements such as further testing or marking and administrative procedures, even on new technologies.
A CLEPA spokesperson tells WardsAuto it has not sent the paper to Mercosur representatives, only national EU governments and the EC, which says "it will take it into consideration."
An official at the EC confirms the EU is "politically committed" to a "comprehensive, balanced and ambitious association agreement with Mercosur. This will apply across the broadest range of products and services."
The latest talks are the second round of relaunched negotiations on a file dormant since 2012. The EC official says the first round held last October "established a good basis for continuing negotiations."
An EC report on October's talks also stated: "The EU noted interest on sector specific disciplines (that included automobiles and engineering)."
To achieve these goals, the EU and its industry will have to convince Mercosur governments their auto and parts sectors will not be harmed by a trade deal.
Argentine parts makers, for instance, fear an agreement could hurt their business at home without bringing many export benefits.
"The European market is saturated and thus its growth potential is low" for Argentine parts, says Juan Cantarella, general manager of the Argentine automotive suppliers association.
Instead, he believes the deal would ease the way for EU parts makers to capitalize on their economies of scale and technological advances to step up sales to Mercosur, a market he sees with huge growth potential.
This would put several strains on Argentina. First, increased imports of duty-free parts from the EU, and low-cost countries with which that group has free-trade deals, would ramp up competition in Argentina, deterring investment in new production capacity for parts and vehicles.
Cantarella says the trade deal would eliminate a main reason for the EU sector to invest in Argentina: tariff avoidance.
Second, EU-made vehicles would gain greater access to Brazil, boosting competition for Argentina in its main export market, he adds.
Could Argentine parts compete? That would not be easy. High taxes at home that importers do not pay, plus heavy non-salary labor costs, such as health benefits, have hobbled the industry's competitiveness, Cantarella says.
To grow, "we must work hard to improve our systemic competitiveness, starting by adjusting the entire tax structure," he tells WardsAuto.
---