European Parliament delegation in China to discuss trade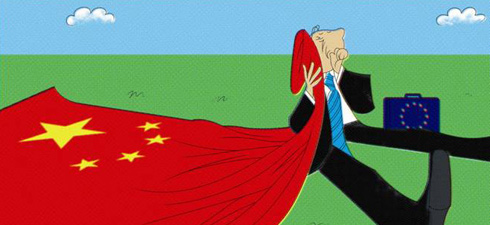 Latin America Herald Tribune | 9 May 2018
European Parliament delegation in China to discuss trade
BEIJING – A delegation of the European Parliament's Committee on International Trade was in China on Monday to discuss trade-related issues following the tariffs announced by the United States on steel and aluminum imports.
The delegation, led by Bernd Lange, the chair of the committee, was set to meet officials from the Chinese Ministry of Trade, leaders of the Communist Party of China, trade union representatives and members of the European business community, according to a press release by the European Parliament.
The European lawmakers will be in China until Wednesday, and will discuss the recently-imposed US tariffs on steel and aluminum, the question of overcapacity, a bilateral investment agreement, market access and intellectual property rights among other topics.
The INTA's first visit to China comes after Beijing held a round of negotiations with the US last week without any concrete agreements on how to stop a trade war between the two powers.
The EU has repeatedly appealed for both sides to strive to avoid a trade conflict, which would negatively impact the global economy.
In March, US President Donald Trump announced import tariffs of 25 percent on aluminum and 10 percent on steel, although Washington has for now exempted its close trade allies such as Canada, Mexico and the EU from the tariffs.
---