Expansion of ASEAN services accord pushed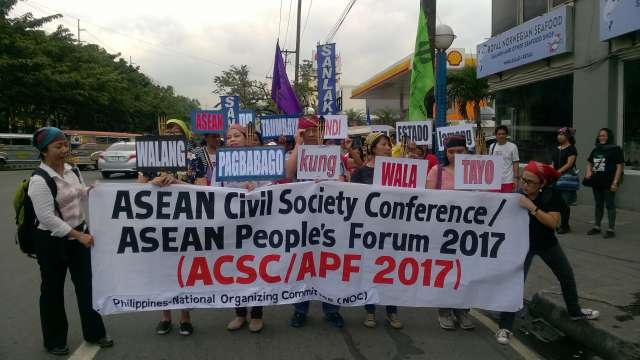 Manila Bulletin | 11 February 2017
Expansion of ASEAN services accord pushed
By Bernie Cahiles-Magkilat
The Philippines will push for the expansion and deepening of the ASEAN services agreement possibly over a 10-year transition period to allow the liberalization of more sectors, including the practice of professions and the movement of natural persons allowing ASEAN nationals to work in any of the 10-member countries.
Trade and Industry Undersecretary Ceferino Rodolfo said the Philippines has a special interest in the services agreement because of the country's strength in IT-BPO industry, the country's second largest dollar earner after remittances from overseas Filipino workers.
The expansion of the services agreement will also remove the non-tariff barriers that hamper the deepening of the ASEAN economic integration. Non-tariff barriers are supposed to protect industries but should not be used to affect facilitation of trade.
Rodolfo, however, said that movement of natural persons will still have to be harmonized based on qualification framework before they can get into the directory of professionals. But the practice of profession will still depend on the laws per country.
At present, the ASEAN Framework Agreement on Services (AFAS) has liberalized 11 sectors (agro-based products, air travel, automotives, e-ASEAN, electronics, fisheries, healthcare, rubber-based products, textiles and apparels, tourism and wood-based products) for liberalization.
The trade bloc has also completed eight mutual recognition agreements on professions and their standards such as engineering services, nursing services, architectural services, framework for surveying qualifications, medical practitioners, dental practitioners, framework for accounting services, and tourism professionals.
The ASEAN Economic Community 2025 Blueprint seeks to replace an aging AFAS with the more dynamic ASEAN Trade in Services Agreement (ATISA).
Already, there are moves that the ASEAN services agreement will push for a negative list approach because the normal positive list approach almost always is less ambitious and more protectionist than a negative list approach. The negative list approach is seen as more liberal than the positive list approach and easier.
Rodolfo, however, said that additional sectors and professions that may be considered for liberalization under the trade in services agreement have yet to be discussed and agreed. But he hinted the proposed ATISA may be achieved over a 10-year transition period.
In 2004, ASEAN had agreed to set clear targets and schedules for progressive liberalization for each round of negotiations towards achieving freer flow of trade in services earlier than 2020 by accelerating the development MRAs.
---