Free trade accord signed with Canada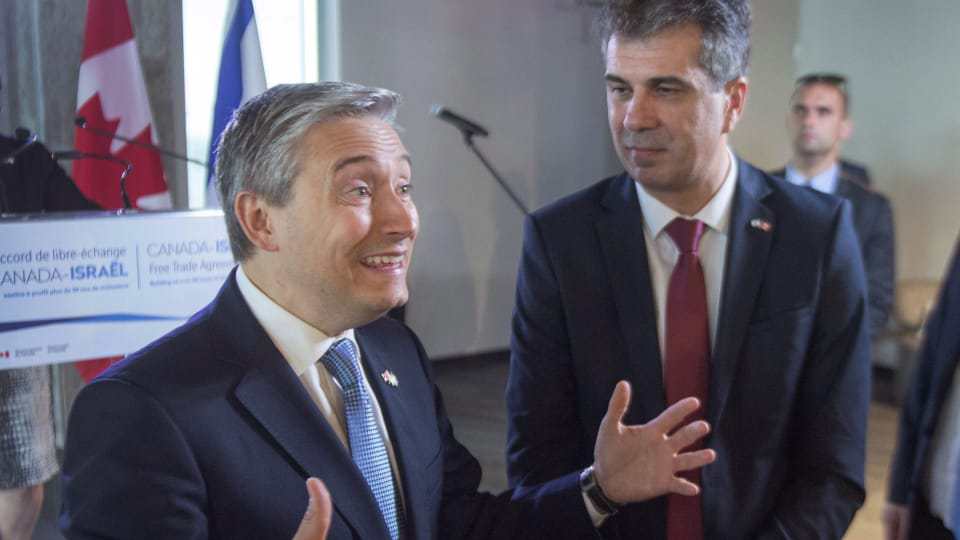 Hamodia | 30 May 2018
Free trade accord signed with Canada
Israel and Canada signed a new free trade agreement on Wednesday.
Israeli Economy Minister Eli Cohen and Canadian Minister of International Trade François-Philippe Champagne concluded the deal between their two countries.
Israel said that the amount of Israeli-Canadian trade has doubled in value since 1997, when the existing free trade agreement was signed. In 2013, trade between the two countries exceeded $1 billion.
Israel has free access to the Canadian market when selling baked goods, fresh and processed fruits, vegetables and wines. In exchange, Canada gets free access to the Israeli market for baked goods, berries and spices.
Israeli hummus, among other items to be sold in Canada, will enjoy tax-free status when less than 400 tons are sold.
This is the third free trade agreement signed this year by the Israeli government, after agreements with Panama and Ukraine.
---