Freeland to head back to Washington Tuesday for high-level NAFTA negotiations
All the versions of this article: [English] [français]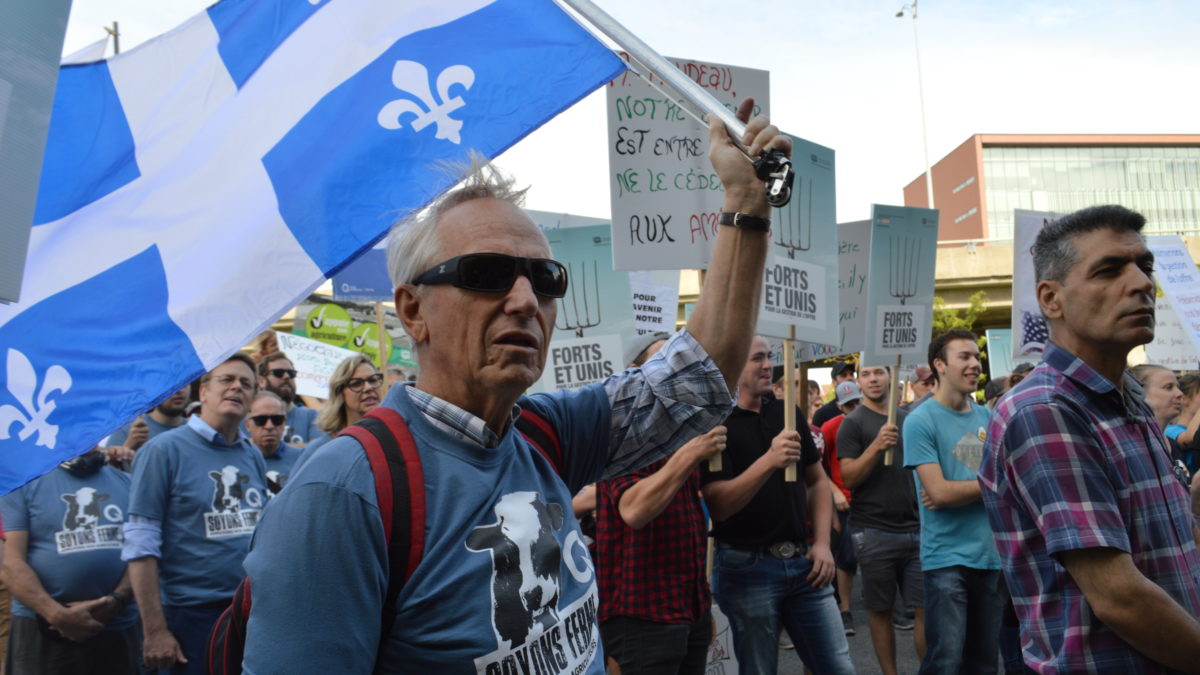 The Globe and Mail | 10 September 2018
Freeland to head back to Washington Tuesday for high-level NAFTA negotiations
by Andy Blatchford (The Canadian Press)
Canada and the United States will restart high-level talks Tuesday on the North American Free Trade Agreement as Foreign Affairs Minister Chrystia Freeland returns to Washington in hope of making progress on stubborn differences.
Freeland and her counterpart, U.S. Trade Representative Robert Lighthizer, left the bargaining table Friday without a deal following two weeks of what she has described as intense, but productive, negotiations.
The trip to Washington is expected to be short. Freeland is scheduled to attend the Liberals' caucus retreat Wednesday in Saskatoon and it's unclear whether she will return to the U.S. capital late in the week.
Ottawa and Washington are trying to reach an agreement that could be submitted to the U.S. Congress by month's end. A deal would see Canada join a preliminary trade agreement the Trump administration struck last month with Mexico.
The two sides have so far been unable to break an impasse over, among other issues, U.S. access to the Canadian dairy market, a cultural exemption for Canada and the Chapter 19 dispute resolution mechanism.
A Canadian source with knowledge of the NAFTA discussions said an agreement is within reach — but they stressed that getting there will require flexibility from all sides. The official spoke on condition of anonymity due to the sensitivity of the negotiations.
The renegotiation of the 24-year-old NAFTA, which also includes Mexico and is integral to the continent's economy, has dragged on for 13 months.
With so much uncertainty, Freeland and Prime Minister Justin Trudeau have regularly been dogged by questions about the fate of NAFTA.
On Monday, Trudeau provided little information when asked by prominent U.S. journalist Katie Couric for an update on the negotiations during an on-stage interview.
"What's the latest with NAFTA?" Couric asked Trudeau during the Women in the World Canada summit in Toronto.
The audience laughed and so did the prime minister, who wiped his forehead. Couric continued: "I'm trying to make a little news here people."
Trudeau replied, "Sorry to disappoint, but we continue to work hard and we are positively optimistic that we can get a win-win-win for all three countries."
Freeland also appeared at the women's summit Monday, while Lighthizer was overseas to meet with European Union Trade Commissioner Cecilia Malmstrom.
Even with the top players away from the table, negotiators have continued their efforts to find common ground on a NAFTA 2.0.
After emerging from her meeting with Lighthizer on Friday, Freeland said the negotiations had entered a "very intense" phase, during which officials have been meeting "24-7." Freeland said she would meet with Lighthizer when negotiators found issues that needed to be elevated to the ministerial level.
She has declined to discuss specifics about the talks, noting she and Lighthizer have agreed to refrain from negotiating in public.
Trudeau has said Canada could be willing to be flexible on dairy. But Larry Kudlow, the director of U.S. President Donald Trump's National Economic Council, suggested Friday that Canada isn't offering enough.
Trump added a layer of urgency to the negotiations late last month after announcing his deal with Mexico. His announcement came with an ultimatum for Canada — join the U.S.-Mexico pact or suffer the consequences of punishing American tariffs on the auto sector.
He also warned that the U.S. and Mexico would move forward bilaterally without Canada.
---