FTA benefits elude Kaesong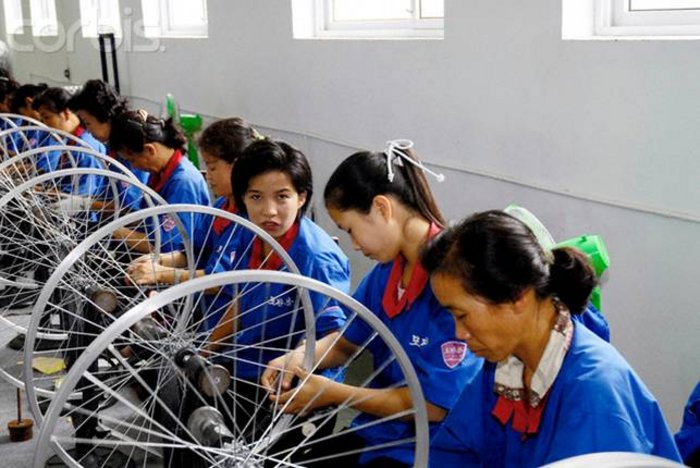 Korea JoongAng Daily | 26 Aug 2014
FTA benefits elude Kaesong
Obsolete product lists and sanctions against North Korea blamed
By Kim Won-Bae, Lee Young-Jong [ojlee82@joongang.co.kr]
Nine companies among the 20 or so attending a free trade agreement forum for South Korean businesses operating at Kaesong Industrial Complex were availing themselves of some specialized consulting earlier this month at Korea International Trade Association headquarters in Samseong-dong, southern Seoul.
They wanted to know if reduced tariffs resulting from South Korea's various free trade pacts applied to them.
However, none of the companies operating in the North Korean complex are eligible for FTA benefits. It is not because their products are not recognized as South Korean under the agreements, but because of sanctions from developed countries against North Korea.
In addition, most free trade agreements were made before South Korean companies set up shop in Kaesong and the items that were listed as acceptable during negotiations are not produced today.
According to the Ministry of Trade, Industry and Energy and the Korea Customs Service, no product from Kaesong has benefited from the free trade agreements.
The Kaesong Industrial Complex has been a thorny issue every time the South Korean government negotiates a bilateral trade agreement. In order to have products manufactured across the northern border accepted as made in South Korea, Seoul had been forced to compromise on other issues.
Including the free trade agreement with Singapore, eight countries have agreed to accept products rolling out of Kaesong as made in South Korea.
Of those, the United States, Europe and Turkey use a special committee to decide which products they will accept as South Korean, yet the panel has never approved any product manufactured in Kaesong.
This is largely because of economic sanctions against North Korea by the United States and Europe.
"The problem is that the Kaesong Industrial Complex fails to meet the requirements under the free trade agreements, including the one that Korea has with the U.S.," said a government official who requested anonymity. "The committee will obviously review the issue if North Korea or even the South Korean companies meet international standards on taxes, labor and the environment."
The free trade agreements with Asean, India and Peru have 100 to 200 items eligible to be accepted as South Korean products, but they are not actually produced at the industrial complex in North Korea.
"When the free trade agreement with Asean was reached, there weren't many companies operating in Kaesong and as a result, the lists failed to accurately reflect the products that are currently manufactured," said Yoo Chang-geun, vice chairman of the association representing companies at Kaesong.
"Textiles and needlework, which account for 70 percent of products manufactured at the complex, should be exported to markets like the U.S. or Europe, but since they don't accept them [as products made in South Korea], our export route has become blocked."
According to the Ministry of Unification, 11.3 percent of the products made at Kaesong, worth $36.6 million, were exported in 2010. This year, exports are less than 3 percent.
Companies in Kaesong have high hopes for the bilateral trade agreement being negotiated with China. During talks in September, both countries agreed to recognize products from Kaesong.
"We plan to reflect the changed conditions and solve the problems related to Kaesong in our negotiations with China," said a high-ranking official on the South Korean negotiation team at the Trade Ministry.
Korea's first free trade agreement was with Chile in 2004, and it currently has nine FTAs in effect and three that have been agreed on but not yet implemented, including ones with Australia and Canada this year.
---