Germany's most powerful trade union grouping to join protest against trans-Atlantic trade pact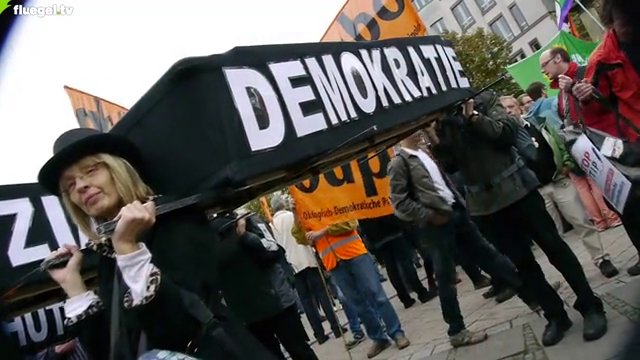 AP | 10 Jun 2015
Germany's most powerful trade union grouping to join protest against trans-Atlantic trade pact
BERLIN — A powerful grouping of German trade unions says it will help organize protests this fall against a planned trans-Atlantic free trade pact.
The Confederation German Trade Unions, known by its acronym DGB, says it has joined other groups calling for a mass demonstration on Oct. 10.
DGB spokeswoman, Maike Rademaker, confirmed the move first reported Wednesday by German business daily Handelsblatt.
There is unease in Germany about the possible consequences of the Trans-Atlantic Trade and Investment Partnership, or TTIP, currently being negotiated between the U.S. and the European Union.
The German government says it will boost the global economy, but critics claim it could lower food safety standards and undermine local regulation by giving international arbitration panels the power to rule over disputes.
---