Govt should stop free trade talks with the EU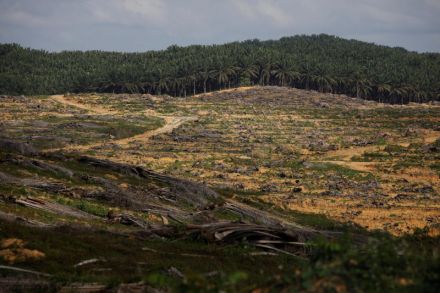 New Strait Times - 06 March 2019
Govt should stop free trade talks with the EU
Malaysian palm oil producers urge the government to reject the revival talks of free trade agreement with the European Union (EU) in view of its move to boycott palm biodiesel.
Oil palm planters refute the European Commission (EC) classifying palm oil as a high indirect land-use change (ILUC) risk and unjustifiably excluding palm oil from the EU's Renewable Energy Directive II mandate.
Felcra Bhd chairman Datuk Mohd Nageeb Abdul Wahab, in a media briefing here today said, "We have been very diplomatic and tactful when dealing with this matter, but enough is enough."
"The only way to approach this matter now is through political and economic means," he said, adding that Indonesia, the world's second largest palm oil producer, shares the same view in responding to the EU's plan to ban palm biodiesel.
The EU-Malaysia free trade agreement negotiation was initiated in 2010 but it was set aside in 2012. The EU bloc, headquartered in Brussels, consists of 28 member states.
Ambassador and head of EU delegations to Malaysia Maria Castillo Fernandez had, time and again, expressed interests to revive the EU-Malaysia free trade agreement talks.
"Malaysia should not have any free trade agreement talks with the EU unless and until the EC stops discriminating palm oil," said Nageeb.
He then said four groupings of oil palm smallholders will jointly submit a protest memorandum to the EU Commission concerning its discriminatory biofuel policy that will eventually ban palm oil and hurt the livelihoods of Malaysia's 650,000 oil palm smallholders.
The four are Felcra Bhd, Federal Land Development Authority (Felda), Rubber Industry Smallholders Development Authority (Risda) and Malaysian National Association of Smallholders.
The EU buys 7.5 million tonnes of palm oil per year from Indonesia and Malaysia. Out of the 7.5 million tonnes, 40 per cent or three million tonnes are palm biodiesel.
---