In my name, don't ratify!
All the versions of this article: [English] [English]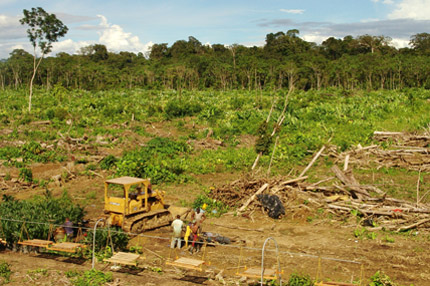 Campaign to reach an egalitarian agreement between Colombia and EU | September 2012
In my name, don´t ratify!
Sign and send a letter to your MEPs to reject the ratification of the Free Trade Agreements and Association Agreements between the European Union and Colombia, Perú and Central America.
The agreements, ready for their ratification in the European Parliament, promote a trade exchange between the European Union and the Colombian, Peruvian and Central America that will worsen the economical situation of peasants, benefit from labour conditions without guarantees, reinforce the critical human rights situation of these regions, and generate devastating effects on the indigenous peoples, peasants, afrocolombian populations and on the environment.
We can still stop those agreements for the society of Colombia, Peru and Central America to build their own future and economical development without being sold to trade interests. SIGN NOW!
For more information, see web site on Free Trade Agreement: http://www.fta-eu-latinamerica.org/
---