India: Commerce secretary urges industry to adopt global standards fast to counter TPP, TTIP impacts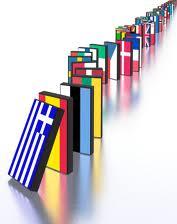 Economic Times | 17 Apr 2014
Commerce secretary, Rajeev Kher urges industry to adopt global standards fast to counter TPP, TTIP impacts
By ET Bureau
NEW DELHI: Commerce secretary Rajeev Kher on Wednesday called upon the Indian industry to upgrade its quality standards to successfully counter the adverse effects of two of the world's biggest free-trade treaties being negotiated by the US.
The proposed mega deals—Trans-Pacific Partnership (TPP) and Transatlantic Trade and Investment Partnership (TTIP)—are being seen as attempts to divert trade and investment away from emerging economies like India.
TPP includes all the 12 Pacific Rim countries, including the US, Australia and Japan, while TTIP will essentially be an agreement between the US and the European Union.
Speaking at a conclave on the role of standards in international trade organised by CII and the commerce & industry ministry, Kher said the mega deals would throw up a completely new paradigm of standards and that it was time the Indian industry gave greater importance to them.
"If you do not follow this pathway, then either you will fall by the wayside or you will simply go to those pre-1991 days where you will increasingly find yourself isolated," Kher said. "The whole focus is now shifting from typical, traditional manner of trading to how non-tariff related issues are harmonised and synchronised."
India's exports have often run into the wall of standards, which have in the past been dismissed as non-tariff barriers to block imports by countries, but there is a growing realisation that the country needs to take the issue seriously.
Kher said the government was looking to prepare a 10-year roadmap and sought help from all stakeholders and urged all government departments to come together.
At present, the Bureau of Indian Standards (BIS) is involved in formulating standards, certification and testing services.
"If you do not conform to standards and technical regulations, your honeymoon will be only for a short period of time." Kher warned the industry, adding that unless international standards are adopted, Indian business will not be able to integrate with larger markets.
Cabinet secretary Ajit Seth backed the need for urgency on this count.
"It is essential that the Indian industry inculcates a culture driven by standards... In many countries, product standards are developed through a voluntary consensus of companies engaged in producing competing products," he said, adding that lack of standards add to transactions costs for exporters..
"Despite the crucial role that standards play in facilitating transactions, India does not have a standards-driven culture.
This has implications for both domestic and international sales. It is not surprising that Indian exporters have to incur high costs in order to comply with standards and technical regulations in main foreign markets," Seth said.
He also called for a coordinated mechanism to develop a roadmap on product standards in a time-bound manner.
"If we are unable to act with clarity and speed, we run the risk of not only exposing our consumers to inferior goods but also slowly getting excluded from main export markets," Seth added.
---