India: Hawkers will fight RCEP until the end
All the versions of this article: [English] [français]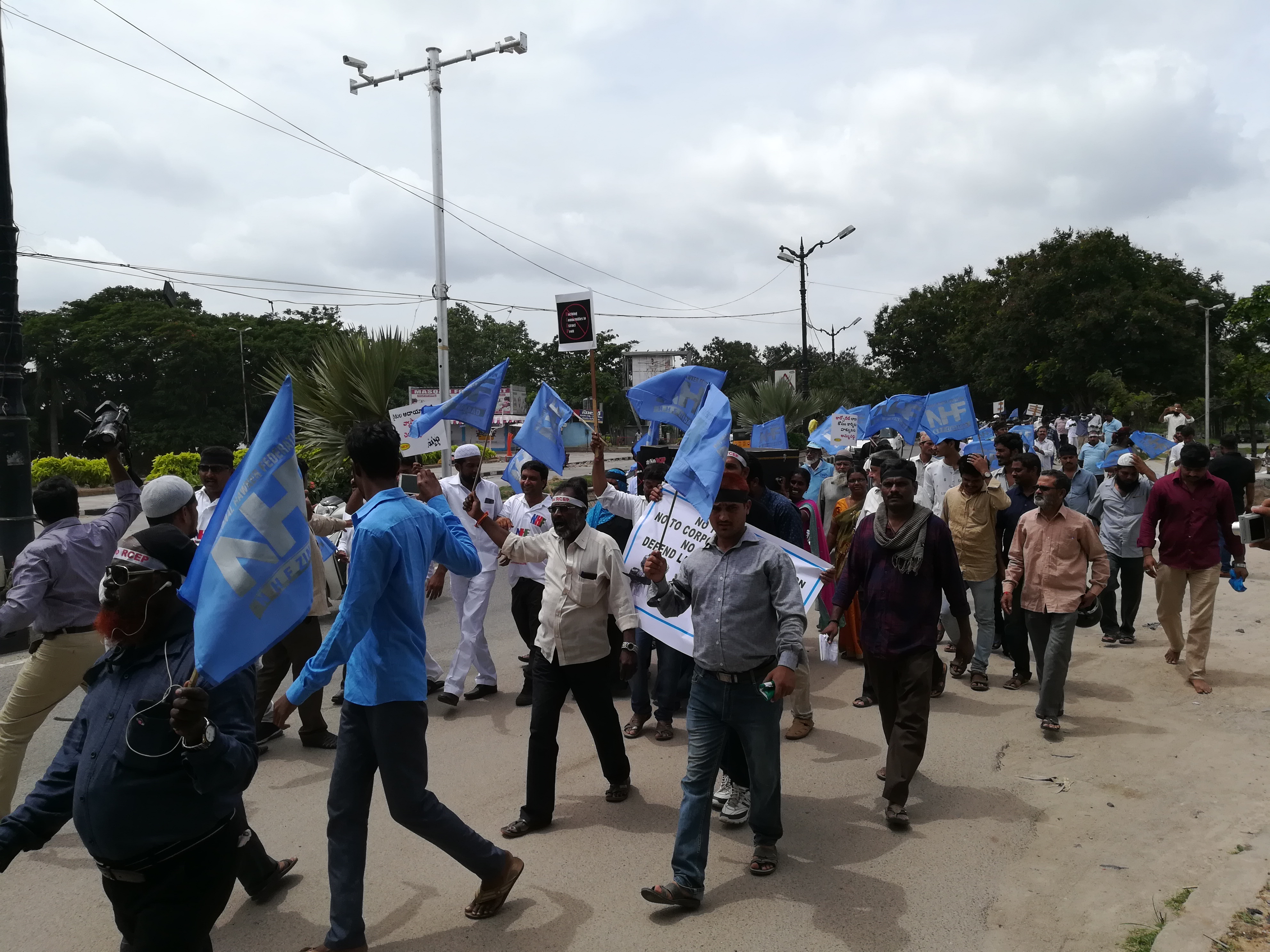 bilaterals.org | 8 August 2017
India: Hawkers will fight RCEP until the end
More than 90% of the workforce in India is working as informal labour, contributing to about half of the national income. Street vendors, or hawkers, play a significant role. Over 10 million hawkers sell all kinds of goods across India, especially food.
They're a good example of how strong local distribution systems can work and make a difference. But when international trade deals like the Regional Comprehensive Economic Partnership (RCEP) come along, pushed by large corporate interests, it can only mean bad news for them.
The hawkers operate through local networks. They work with local food producers and suppliers. They serve local consumers through local markets. The system they're part of provides a livelihood for millions of people throughout India.
RCEP stands in the opposite corner. In the agri-food sector, it would privilege large supermarkets importing goods from whoever around the world sells them the cheapest. The leaks of the draft trade deal have shown that RCEP would make it illegal for a government like India's – central or state – to enact measures forcing stores to buy a set percentage of products from local suppliers.
Currently, because they have to sell at least 30% of products originating from India, no foreign supermarket is operating as a multi-brand retailer in India. Giant supermarkets such as Walmart or Metro only operate as wholesale stores, for which there is no requirement to procure the goods they sell locally. As such, they cannot sell directly to consumers.
If RCEP were implemented, supermarkets would be able to sell a huge array of cheap, subsidised products coming from all over the globe, ignoring seasonality and the long distances travelled. China alone, seen as a source of agricultural dumping in Asian countries it already has trade deals with, could be a big threat.
In other words, the RCEP would destroy a whole part of the Indian economy and livelihoods, in favour of international markets.
"We don't need the RCEP," says Saktiman Ghosh of the National Hawkers Federation. "We've already got all we need. We support the local economy and with the RCEP, all of this will go away."
The activities of hawkers actually go beyond that. They're also a means to ensure food security and resist international food crises. A system based on importing goods from other countries is vulnerable to the volatility of international markets, with prices going up and down. It can be a threat to food security, whereas a strong local distribution system can guarantee it.
Indonesia, for instance, was self-sufficient in soybean production until the agriculture agreement of the World Trade Organisation was implemented. Now it imports 80% of its soybean needs, mostly from the US and Brazil. Indonesian farmers have basically stopped growing it, as it is no longer viable. When the global 2008 food price crisis broke out, the country was in trouble.
Yet during the same downturn in India, the hawkers and the small-scale producers they work with prevented the country from experiencing a food crisis.
Hawkers also play a role in tackling the current climate crisis, as local procurement and distribution systems are an important means to reduce global warming. The hawkers' carbon footprint is insignificant when compared to structures that encourage the consumption of products grown, packaged and transported from the other side of the world. In that sense, they have an impact in India but could also inspire other countries to rethink their food systems and go local.
The RCEP poses a significant threat to all this, but the hawkers haven't had their last word. They are ready to fight the agreement.
As Ghosh put it, "We are the hawkers, and we will march, we will go after you wherever you are if you try to destroy us."
---