India: New BIT text introduces 'obligation against graft'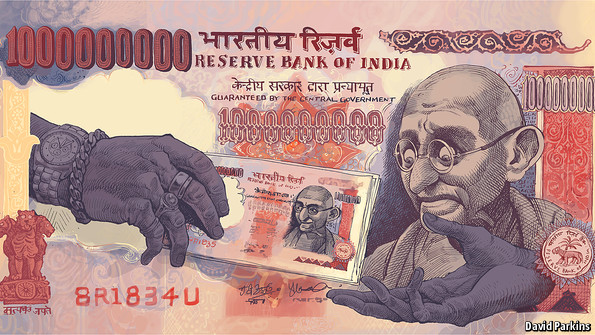 Financial Express | December 16, 2014
New BIT text introduces 'obligation against graft'
By: Arun S
– Commits foreign investors to a host of disclosures
– Model text to be placed for Cabinet approval soon
Only genuine foreign investors committed to India's long-term interests and whose activities in the country are corruption-free can claim protection under the new model Bilateral Investment Treaty (BIT) text, which will soon be placed for Cabinet approval.
Unlike the extant model Bilateral Investment Promotion and Protection Agreement (BIPPA) text (in place since November 1993), the new model BIT text has introduced an Article on 'obligation against corruption'.
The new model text was necessitated after the government received over 10 legal notices from foreign investors in the last three years invoking different BIPAs which suited their case the most. Then, in July 2012, the government undertook a comprehensive BIPA review.
'Article 9′ in the new BIT model explicitly states that investors should not offer, promise or give bribes to public servants in the host state as a reward for furthering their interests. It specifies that unless otherwise allowed by law, investors should not engage firms to lobby on their behalf. Investors are also barred from making illegal contributions to political parties and candidates. The new model text will be applicable in all future BITs that India negotiates.
It also mandates a host of disclosures by investors, including on their activities, finances and ownership.
While the BIPA text only broadly defined 'companies' and 'investment ' for the purposes of investment protection, the new BIT text specifies that only 'enterprises' having 'real and substantial business operations' in the host state, including through transfer of technological knowhow, can claim protection.
It explicitly excludes from the ambit of BIT investments made to avoid tax, and passively hold property, stock, securities, land and property, in addition to those made to own/lease property.
The new model text also excludes portfolio investments, intangible rights, including those on goodwill and brand value, investments in government-debt or PSUs and investments made before commencement of real and substantial businesses operations in the host state.
Also, it is mandated that parties in disputes should first use the host state's legal processes before moving international tribunals. The parties also get more time to resolve disputes before they take it for arbitration.
Following reported instances of partiality in arbitration proceedings, the new model text explicitly specifies that there should be no conflict of interest between arbitrators and challenges to ensure non-biased, transparent and independent arbitration proceedings.
Taxation matters and patent-disabling compulsory licencing have been kept out of BIT's ambit. While the current model BIPA text has a weak definition of expropriation (confiscating of investor's property by the state) and that it can be used for public purpose, the new BIT text specifically states that government actions taken to protect legitimate public welfare objectives, including public health, safety and environment, will not constitute expropriation.
The model text was drafted with help of legal experts from Columbia Centre for Sustainable Investment, Victoria University, National University of Singapore, International Institute for Sustainable Development and UN body UNCTAD.
Investors should disclose corporate governance norms followed, related party transactions, environmental impact of actions, besides complying with the host state's laws, including on labour, human rights, conservation of natural resources and competition.
---