India puts US above RCEP on trade deal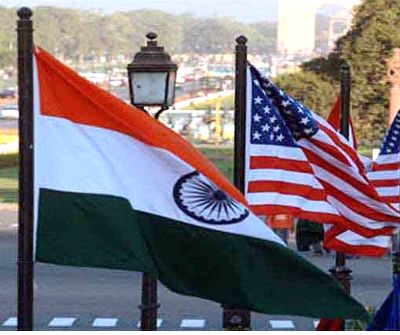 Live Mint - 21 October 2019
India puts US above RCEP on trade deal
Trade minister Piyush Goyal on Monday signalled that India may ditch the China-led Regional Comprehensive Economic Partnership (RCEP) trade pact but go ahead with a trade agreement with the US.
India and the US have agreed on the broad contours of a proposed trade package and may announce it after closing the pending gaps, Goyal said at the US-India Strategic Partnership Forum in New Delhi.
However, speaking on the sidelines of the event, Goyal hinted that India may not rush to sign the RCEP trade pact, saying that it will ensure that its national interest in all sectors are protected before it does so.
Goyal said that by now, India and the US would have announced the package, but for the preoccupation of his counterpart Robert Lighthizer, first with US-Japan trade negotiations and then with China.
"Therefore, probably, the finalization of the trade package got a little delayed. But we have almost resolved the broad contours of what we are going to announce. I don't see any great difficulty in closing the gaps on the first announcement," he added.
Though it was widely expected that a limited trade deal will be announced during last month's New York meeting between Prime Minister Narendra Modi and President Donald Trump, a few niggling issues prevented both sides from making an announcement. US commerce secretary Wilbur Ross earlier this month said there was "no structural reason" why there can't be a trade deal with India quickly.
The limited or interim trade agreement was expected to incorporate tariff-related concessions for US farm products, pricing of medical devices such as stents and knee implants and lower import duty on Harley Davidson motorcycles, in return for partial restoration of duty-free benefits for Indian exporters.
Goyal said both ambassador Lighthizer and he understand that there is still huge potential to tap by negotiating a comprehensive free trade agreement between both sides.
"We hopefully will come out with the first set of agreement soon. But we both believe that India and the US should look at a much larger engagement in days ahead, possibly leading to an announcement for a bilateral agreement which will go beyond the mere tinkering that we are doing," he added.
On RCEP, negotiations for which started in 2012 among the 10 member of the Association of Southeast Asian Nations (Asean) and its six FTA partners, Goyal seems to suggest that unless all demands of India are met, it will not sign the deal, negotiations for which are nearing an end.
"Every interest of the domestic industry and people of India has to be protected before we execute any free-trade agreement. India will ensure that on services, on investments, in every aspect our national interest is protected," Goyal said.
New Delhi has concerns given that there is strong opposition from domestic constituencies, including farmer bodies, dairy cooperatives, civil society organizations, and industry against RCEP as they fear it would lead to flooding of the Indian market by cheap Chinese goods and farm items from Australia and New Zealand.
Taking a dig at the Manmohan Singh government, which signed a host of FTAs during its 10-year tenure, Goyal said the Modi government protects India's interests first and doesn't fritter away FTAs. "Agreements were done in a hurry against India's interest and very often with clauses that are detrimental to India with no gains in services, no gains in market access."
The RCEP grouping has put the onus on India to convince 15 other member countries bilaterally on its demands by 24 October, failing which pending issues will be put before the heads of states who are scheduled to meet on 4 November in Bangkok to announce the conclusion of negotiations.
Elizabeth Roche contributed to this story
======
See also FTA with the US? How close is India to clinching the all-important trade deal?
---