India's next free trade partner: Peru?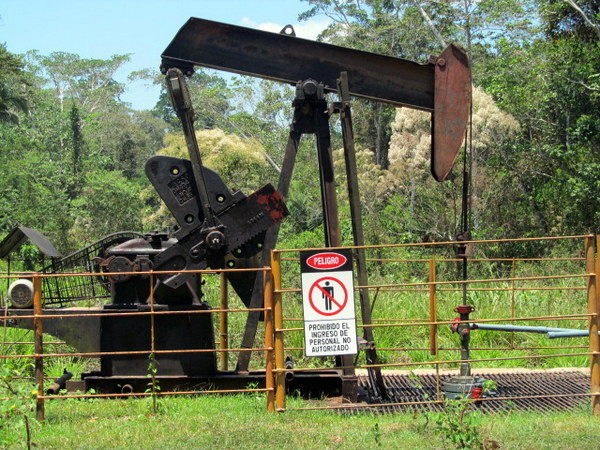 The Diplomat | 5 August 2016
India's next free trade partner: Peru?
By Sooraj Aurora
India established diplomatic relations with Peru way back in March 1963. Starting in the early 1990s, there have been increasing economic and business interests between both nations.
The enhanced interest in increasing bilateral trade ties between India and Peru is primarily because of India's rise as a technological and economic power along with the strong growth of Peru's economy in the past decade. Peru's interest in enhancing bilateral ties with India is driven by a desire to maintain its presence in the Asian region, bolstered by Peru's Asia-Pacific Economic Cooperation (APEC) membership. India's interest in the South American nation is mainly due to the fact that Peru, the seventh largest in Latin America in terms of nominal GDP and sixth in terms of GDP (PPP), is now classified as one of the fastest growing economies in Latin America, thanks to its aggressive free trade strategies. With an increasing GDP growth rate over the years, along with stable currency exchange rates and low inflation rates in recent years, this has led to extensive economic growth and rapid industrial expansion in Peru. On top of this, both the nations are members of the Non-Aligned Movement (NAM) and the Group of 77 (G-77). Good diplomatic relations thus make it easier for both countries to cooperate and work closely on multilateral matters as well.
Both India and Peru are hoping to increase their bilateral trade ties in the next three to four years by exploring the signing of a Free Trade Agreement (FTA). As stated by the current ambassador of Peru to India, Jose JG Betancourt, last year, "The FTA will just not be for goods and services, it will be a comprehensive one that will have a holistic impact with even movement of people eased." In other words, both nations will try to not only reach agreement on an FTA, but also make an attempt to take their relation a step forward by opening up their borders, encouraging private individuals in Peru and India to explore business opportunities in both the countries. Another official of the Peruvian Embassy in India explained further: "the FTA will be crucial and will focus on trade, investment, mining, energy besides IT and pharma sectors which will aim to increase the bilateral trade from $1.5 billion to $2 billion between both the countries."
The Scope and the Opportunity of an India-Peru FTA
Commercial exchange between India and Peru has almost doubled in the last few years, which has made the possibility of an FTA relevant. Currently, Indian investments have been made in the mining, information technology (IT), and pharmaceutical sectors. The Peruvian government has further invited Indian businessmen to invest in infrastructure construction (roads, highways, ports, and airports), telecommunications, and energy and further to take advantage of Peru's tourism spots to boost bilateral tourism ties. Peru is also keen on tapping into India's expertise in relation to space technology and IT and in other raw products, especially agricultural produce.
For India, Peru's natural resources are of particular interest. Peru is the world's sixth largest producer of gold, second largest producer of sliver, and the third largest producer of copper, tin, zinc, and lead. Peru received permission to sell gold to India in 2011; by 2013, Peru had exported 270 million ounces of gold to India.
Trade between India and Peru has grown at 25 percent year-on-year without an FTA. With the expected trade agreement, trade growth could soar up to 60-70 percent. Thus, it will be fair to say that an FTA agreement between India and Peru could result in a win-win situation for both the counties.
As mentioned earlier, both India and Peru aim to reach $2 billion in bilateral trade. However, for that to happen, India needs to transform its market to allow it to absorb this massive trade figure. Peru has managed to successfully transform itself politically and economically, making it one of the fastest growing economies in Latin America in a very short span of time. India can surely take some pointers from the past experience of Peru, and how they have successfully managed to sign FTAs with 53 countries.
Peru is going through a virtuous circle of economic growth. Over the period 2002–12, the size of the Peruvian economy has almost doubled and real GDP grew at an average annual rate of 6.3 percent (the highest 10-year average growth in Peru's history). With a sustained high growth rate and low inflation, Peru is referred to as the "macroeconomic star of South America" by many experts.
Foreign direct investment (FDI) is also pouring into mining, hydrocarbons and big infrastructure projects in Peru. FDI in 2012 amounted to $12.2 billion, an increase of 49 percent from 2011. The Peruvian mining sector alone expects to see an investment of $52 billion in the next 10 years. On top of this, the potential for oil and gas is also being explored, and Peru has already started exporting gas to its partner nations.
India's exports to Peru should cross its target of $2 billion soon, given the high rate of growth in recent years. However, India's exports are at a disadvantage vis-a-vis the exports from Peru's existing FTA partners. It is in India's interest to initiate negotiations to sign an FTA with Peru to address the disadvantages of Indian exporters to the Peruvian market.
Areas of Mutual Interest between India and Peru
There are several areas of mutual interest which can be explored once the FTA agreement does come into force between India and Peru. There are huge investment opportunities in Peru for Indian companies in mining, pharmaceutical, energy, and in the services sector. The foreign investment policies of the Government of Peru are positive, transparent, predictable, and stable. Individual entrepreneurs from both countries would also get the opportunity to increase their business activities in both countries once the FTA comes into existence.
In terms of mining, Peru is the sixth largest gold producer in the world, with production over 200 tons of gold. On the other hand, India is the largest consumer of gold, making it an area of mutual interest which could be explored further. Another area of mutual interest is energy, as Peru is rich in hydrocarbons and manages to produce over 100,000 bpd of crude oil. Moreover, Peru has access to natural gas, which it exports to Brazil and Argentina. Joint energy exploration projects between India and Peru are another area of mutual interest, and this in turn may allow India's to reduce its dependence on the Middle East for oil. Furthermore, Peru has one of the finest manufacturing sectors in textiles and the iron and steel industry. Recently, Peru has emerged as a popular tourist destination also. These other areas of mutual interest are possibilities for further exploration.
Meanwhile, with India having a strong Information technology sector, Peru can gain substantially from India in this field of work. India can share expertise and technology relating to IT and even space technology, as Peru needs a strong IT sector in order to sustain and manage its current economic growth. Moreover, both countries can mutually collaborate in the defense and agriculture sectors, as there are plenty of opportunities that may be explored by both.
Sooraj Aurora is an Executive Officer associated with the International Affairs Division at PHD Chamber of Commerce and Industry. He has pursued his Masters in Development Studies and is also pursuing his P.hD from the Natural Resources and Sustainable Development Department at Amity University.
---