India, Singapore conclude second review of trade pact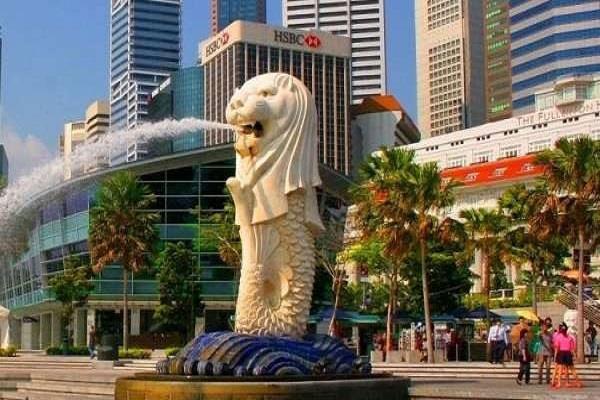 LiveMint | 27 June 2018
India, Singapore conclude second review of trade pact
by Asit Ranjan Mishra
New Delhi: India and Singapore have resolved the contentious issues of visa and banking restrictions, which led to the conclusion of the long-pending second review of the bilateral free trade agreement during the recent visit of Prime Minister Narendra Modi.
The Comprehensive Economic Cooperation Agreement (CECA) between the two countries came into force on 1 August 2005 and the first review was concluded on 1 October 2007. The second review of the CECA was launched in May 2010, but since then the review was held primarily on two counts.
One, Singapore had restricted the movement of skilled professionals from India after putting Indian information technology companies under its fair consideration framework watch list, which gave preference to Singapore citizens in jobs introduced in 2014. Two, Singapore mandated a higher asset maintenance ratio (AMR) for Indian banks, including the State Bank of India and the ICICI Bank, operating in Singapore compared to the mandate for other foreign banks. India complained about the discrimination, but Singapore was not ready to oblige.
A commerce ministry official, speaking on the condition of anonymity, said Singapore has now relaxed AMR for both SBI and ICICI Bank. "The department of financial services gave us in writing that because of the efforts of the finance ministry and the Reserve Bank of India, the issue has been resolved. So as an substantive issue, it is no longer on the table," the official said.
Singapore has also taken Indian information technology (IT) companies out of the fair consideration framework watch list, said the official quoted above.
The majority of Indian companies that were in the fair consideration framework watch list have now been taken off, said Gagan Sabharwal, senior director, Global Trade Development, at Nasscom. "After having done the CECA, we should not be talking about these problems at all as it is, prima facie, against the spirit of CECA. The agreement clearly mandates that both sides will facilitate intra-corporate transfers and not put any restrictive measures." he added.
However, India wants a permanent solution on both issues and have sought to include them in the third review of the CECA. "These are matters of principle. We would like to see a transparent framework. So these will be taken up in the third review, which will begin in September. The review will also include an investment chapter," Sabharwal said.
Both sides have also signed an agreement to recognize three more nursing institutions in addition to the present list of four, which will facilitate practice of more Indian nurses in Singapore.
"We gave them the proposal to add three more institutions literally across the table just a month ago and they have included them. We have given them another 17 to look at. That is a work in progress and, progressively, we hope those will also be cleared. So this is a good gain for us," he said.
In the second review, India and Singapore have also agreed to expand the coverage of tariff concessions, liberalize the rules of origin and incorporate new product specific rules to enhance trade between the two countries.
India exported goods worth $10.2 billion in 2017-18 and imported goods worth $7.5 billion. Top exports from India include petroleum oils, jewellery and precious metals, while top imports include machinery, styrene and gold.
The second review has expanded tariff concessions for an additional 30 products to take the CECA to the level of the Asean-India Free Trade Agreement. These new preferential tariffs apply to a variety of sectors, including food (sweet biscuits, curry paste and chilli sauce) and nylon moulding powder. It has also improved rules of origin to provide more flexibility for Singapore's exports into India.
---