Indo-Jap FTA: Data exclusivity threat to generics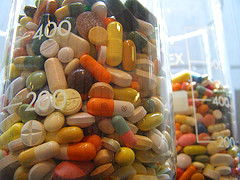 DNA India | Tuesday, September 29, 2009
Indo-Jap FTA: Data exclusivity threat to generics
Priyanka Golikeri / DNA
Mumbai: Amid fresh talks on the India-Japan free trade agreement (FTA), concerns are being expressed about certain measures that could hamper generic drugs and access to medicines.
According to intellectual property (IP) experts keeping close tabs on the FTA, Japan is pressing amongst other thing, for 'data exclusivity', which could increase costs and delay the process of bringing low-cost generic drugs to the market if it is granted.
Usually, for registering generics, the drug controller general of India (DCGI) refers to the clinical trials data of the innovator company. If data exclusivity is granted, the domestic drugmaker would have to conduct all the clinical trials required to bring the generic to the market, as the DCGI would not be allowed to rely on innovator data for registering generics.
An IP professional based in New Delhi, working in the area of access to medicines, told DNA Money, "Data exclusivity is beyond the ambit of the TRIPS agreement of the world trade organisation (WTO), which India is party to. Article 39.3 of TRIPS requires countries to protect innovator data against disclosure and unfair commercial use, but nowhere does it state that countries should provide exclusive rights to the innovator for a given period."
The professional added that DCGI relying on innovator data to register generics is TRIPS compliant as the regulator is not a commercial organisation. Moreover, Japan is also calling for stringent enforcement of other IP measures, including criminal procedures for patent infringement.
An IP expert from Third World Network, an NGO involved in issues relating to development, said, "Currently in India, patent infringement is a civil liability. Japan is arguing for making it a criminal liability, whereby the state will be obliged to take action. This would mean a massive discouragement for generic companies."
Another crucial clause that Japan is negotiating for is to grant patents to naturally occurring micro-organisms. This already exist in nature and are therefore, not inventions but can only be considered as discoveries.
According to the New Delhi based IP expert, while TRIPS requires patenting of micro-organisms, member states have the flexibility of limiting it to modified micro-organisms.
"It is important to limit the patentability criteria when it comes to micro-organisms, as it leads to companies being granted patents for products and technologies that make use of the genetic materials, plants, etc that have long been identified, and used."
Japan's is the second-largest pharmaceutical market in the world behind the US, valued at over $60 billion.
India's drug exports to Japan were around Rs 305.16 crore in the period between April 2008 and February 2009, as per data by the Pharmaceutical Exports Promotion Council (Pharmexcil), under the ministry of commerce and industry.
Like the FTA with Japan, India is also negotiating FTAs with the European Union and the European Free Trade Association (EFTA), which has countries such as Switzerland, Iceland, Lichtenstein as members, all of which are pressing for data exclusivity.
---