Indonesia, Chile trade deal expected to be sealed by year-end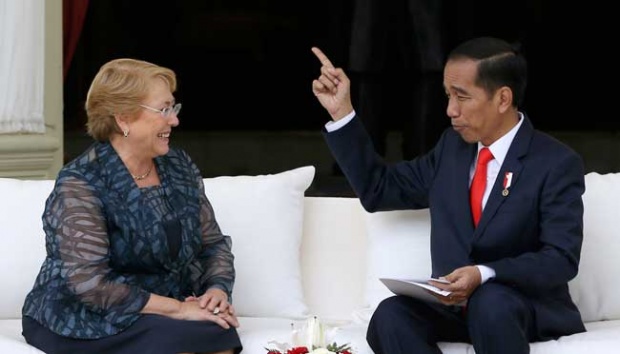 Jakarta Post | 22 Aug 2017
Indonesia, Chile on track to conclude CEPA this year
Stefani Ribka
Indonesia and Chile are both confident about concluding a comprehensive economic partnership agreement (CEPA) on time at the fifth round of negotiations in Chile, scheduled for this October.
"The approach of this [deal] is incremental, so we've started with trade in goods first […] I would say we're consciously on track to conclude this year," said Iman Pambagyo, chief of the Indonesian negotiating team, on Tuesday.
If the CEPA is realized, Chile will be the first South American country with which Indonesia has a free trade agreement (FTA). The next in line this year is Peru. Other ASEAN countries—Malaysia, Thailand and Vietnam—already have CEPAs with Chile.
Even though Chile's population is only 17.6 million, the Indonesian government regards the trade pact as strategic because of the dozens of FTAs that Chile has with other countries, including those in South America and Africa.
Chile's bilateral economic cooperation director Pablo Urria said that once the deal in goods was settled, the two countries could discuss further other matters such as investment.
Both countries aim to boost exports beyond the main commodities such as automotive spare parts and footwear from Indonesia and iron ore as well as grapes from Chile. Total trade declined by 12.09 percent from 2012 to 2016, but increased again by 23.42 percent to US$125.3 million in the first five months of this year. (ags)
---