IPEF negotiations: Maori demand direct representation and comprehensive protections for rights of Indigenous peoples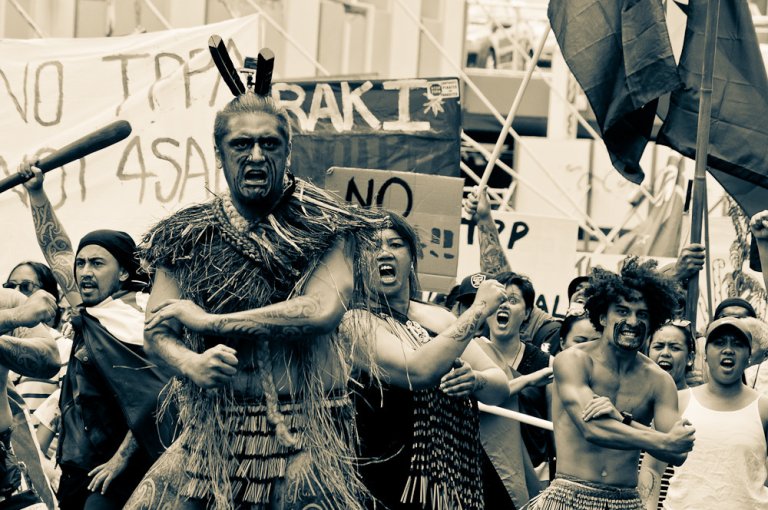 AFTINET | 19 October 2023
IPEF negotiations: Maori demand direct representation and comprehensive protections for rights of Indigenous peoples

Despite requests, Māori Indigenous peoples have said in the recently released Ngā Toki Whakarururanga position paper that they that they have been denied direct independent sovereign representation in negotiations in the Indo-Pacific Economic Forum negotiations that are currently underway.
Ngā Toki Whakarururanga, a Māori collective advocating for Māori trade interests, say this is inconsistent with obligations in the UN Declaration on the Rights of Indigenous Peoples (UNDRIP). A previous December 2022 position paper from the same group argued that that the presence of Indigenous peoples' rights in the IPEF trade agreement chapter on 'inclusion' is meaningless if Indigenous peoples are excluded from direct representation in negotiations.
The latest position paper argues not only for direct representation in negotiations, but that there should be a "comprehensive carveout" in the scope of the agreement across each IPEF pillar "to ensure that state parties retain the policy space to meet their domestic and international obligations to Indigenous Peoples in their territories."
The Indo-Pacific Economic Framework (IPEF) is a regional forum initiated by the US that proponents say will strengthen economic cooperation between its 14 participants: US, Australia, Brunei, India, Indonesia, Japan, the Republic of Korea, Malaysia, New Zealand, the Philippines, Singapore, Thailand, Fiji and Vietnam. IPEF differs from traditional trade agreements as it does not include market access commitments like lower tariffs. Instead, the main incentives are increased investment and capacity building projects in addition to commitments to improve human rights, labour rights, environmental standards and inclusion in the region.
Indigenous communities, including Aboriginal and Torres Strait Islander peoples, continue to be some of the most marginalised groups. Trade agreements have historically undermined Indigenous peoples' access to their rights, further marginalising them.
The criticism of the IPEF process comes after protracted disagreements in previous trade agreements, particularly the Trans-Pacific Partnership Agreement (TPP) (now the Comprehensive Progressive Trans-Pacific Partnership, CPTPP) regarding the failure to protect Indigenous Peoples' rights. UN Special Rapporteur on the Rights of Indigenous Peoples Victoria Tauli-Corpuz criticised the TPP and other trade agreements for prioritising corporate rights over human rights to the detriment of Indigenous peoples.
This makes it essential that negotiations for trade agreements such as IPEF include carveouts to enable governments to guarantee Indigenous peoples' cultural, political, economic, and environmental rights, and the right to self-determination.
---