Is India holding the line against another TPP?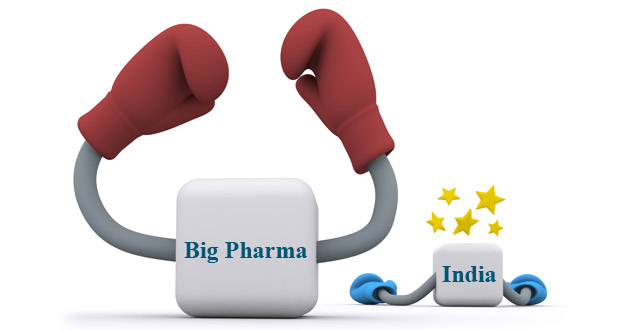 East Asia Forum | 20 May 2016
Is India holding the line against another TPP?
by Kyla Tienhaara and Belinda Townsend
On 2 May 2016, US President Barack Obama published an op-ed in the Washington Post in an attempt to bolster support for the highly controversial Trans-Pacific Partnership (TPP). The TPP has become a political football in the US election primaries, with all of the leading candidates for President expressing their opposition to it.
Demonstrators hold a banner against the signing of the Trans-Pacific Partnership (TPP) during a protest in Lima, Peru. (Photo: AAP) Obama's main argument was that the US should be writing the trade rules of the 21st century, rather than 'countries like China'.
Obama was alluding to the latest round of negotiations for the Regional Comprehensive Economic Partnership (RCEP), recently held in Perth. This agreement includes China, Australia, New Zealand, Japan, South Korea, India and the 10 countries that make up ASEAN. Obama seems to be concerned that RCEP won't mirror the TPP's stance on issues like intellectual property protection.
Health and environmental groups, on the other hand, are worried that RCEP could indeed be a TPP 2.0. They are particularly concerned that it may make life-saving medicines more costly and threaten the right of states to regulate in the public interest.
Of the RCEP negotiating countries, it is India, rather than China, that has been the most outspoken in opposing US-style trade rules. In the lead up to the Perth talks, rumours were swirling that the Indian negotiators had been handed an ultimatum by their RCEP partners: play ball or leave the group. The Indian Minister of Commerce denied that any such ultimatum had been made, but the tensions between India and some of the other major players have been evident for some time.
Much of the discussion in the media has suggested that the conflict is primarily over traditional trade issues like cutting tariffs. But recently leaked draft RCEP chapters also indicate a lack of consensus on intellectual property and investment, with India and in some cases ASEAN clearly at odds with South Korea and Japan, who are pushing for protections similar to those in the TPP.
South Korea and Japan are seeking intellectual property measures in RCEP that go beyond existing international agreements and would effectively extend pharmaceutical monopolies in several RCEP countries. But, as highlighted in a recent Productivity Commission report, increasing intellectual property protection is highly problematic. From a health perspective, the greatest concern is that this can create a barrier for access to affordable medicines. When generic market entry is delayed, thereby maintaining higher prices on drugs, it can potentially have life or death consequences.
India's opposition to expanding intellectual property protections under RCEP is not surprising. India is a major supplier of generic medicines and has been dubbed the 'pharmacy of the developing world'. Indian manufacturers produce nearly 80 per cent of the world's supply of HIV/AIDS medicines. Stronger intellectual property protection is bad news for the poor and for Indian drug companies.
Another area of concern for both civil society organisations and the Indian negotiators is the inclusion of investor–state dispute settlement (ISDS) provisions in RCEP. ISDS allows foreign companies to sue governments in an international forum over changes in policy. It has attained notoriety in Australia following Philip Morris' challenge to Australia's legislation on the plain packaging of tobacco.
ISDS is also controversial in India where the government has faced 17 ISDS cases. This experience has exposed India to many of the problems with the arbitration system and has led the government to develop a new Model Bilateral Investment Treaty.
While India's Model still allows for ISDS, in other ways it diverges substantially from the investment chapter of the TPP. For example, it does not include a provision on most favoured nation (MFN) treatment. This is largely because investors have used MFN provisions to 'import' more favourable provisions from other treaties into the treaty that protects them. This means that investors can circumvent the so-called 'safeguards' that negotiators included in the TPP — and will likely include in RCEP — in an attempt to protect the right of states to regulate.
What all of this suggests is that the disagreements between India and the other RCEP parties go deeper than decisions on how much to cut tariffs. Many have concluded that the TPP is a bad deal and India seems to agree. Civil society organisations will be hoping that they will hold firm on key issues like intellectual property and investment in the face of immense pressure from their RCEP partners. But, for the moment, the odds seem stacked against them.
All that could change if Australia elects a new government in July. The Labor Party disagrees with including ISDS in trade agreements. A government led by Bill Shorten might also be interested in following some of the recommendations of the Productivity Commission's report on intellectual property in RCEP. So, India could find itself with an unexpected ally on some issues and that could change the negotiating dynamics substantially.
The other big unknown is the fate of the TPP. It appears increasingly unlikely that Obama will be able to get the deal through Congress. It is unclear what will happen if Clinton is elected; many believe that she might backflip yet again on the issue, and end up supporting the agreement. It is harder to imagine such an outcome under a possible Trump presidency.
RCEP could certainly be finalised even if the TPP fails. But it would be much harder for governments to argue that American-style rules should be the model for the region when even Americans can't accept them. In this respect, India's best bet is to keep its place in the group, slow down negotiations and wait for a new president to move into the White House.
Kyla Tienhaara is a Research Fellow at the RegNet School of Regulation and Global Governance, the Australian National University.
Belinda Townsend is an academic at the School of Humanities and Social Sciences, Deakin University.
---