Japan FTA all set for November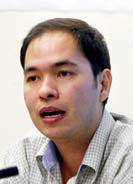 Bangkok Post | 3 October 2007
Japan FTA all set for November
ACHARA ASHAYAGACHAT
The Thai and Japanese governments yesterday ironed out the last details over customs procedures before the free trade agreement officially takes effect on November 1. The Surayud cabinet endorsed the Finance Ministry's decision to exempt tariffs for five lists of products with Japanese origin, including iron and iron steel products and farm products.
Previously, agencies like the Customs Department and the Commerce Ministry's Department of Foreign Trade said they needed some six months to prepare operational procedures in line with the implementation of the pact, formally known as the Japan-Thailand Economic Partnership Agreement (JTEPA).
However, on Sept 18, Prime Minister Surayud Chulanont called for an acceleration of the process so that the formal ''exchange of notes'' could take place before the free-trade deal takes effect next month, as he promised former prime minister Shinzo Abe during a visit to Tokyo in April.
FTA Watch member Jacquechai Chomthongdi said the activist group would bring the case to the Constitutional Court as the interim government remained defiant in bypassing the spirit of the new constitution.
He said that the new charter required transparent consideration of all international treaties, including the trade deal signed with Japan.
''Damage will fall on Thailand immediately since the court case might slow down the implementation of the trade pact and Japanese investors could file a lawsuit against the Thai government if they claim they are stripped of benefits from the protracted process. And that lawsuit will later on affect the confidence in the Thai economy,'' said Mr Jacquechai.
However, Pornsilp Patcharintanakul, the vice-president of the Board of Trade and a senior vice-president of the CP Group, said there should be no legal complications since the prime minister has already consulted with legal adviser the Council of State. That should end the debate, he said.
''We should think of the long-term benefits for the country. The JTEPA should have been effective for more than a year and now it should not be delayed any further. Participation has been honoured already throughout the process, and that should be enough,'' Mr Pornsilp said.
---