Japan's farmers oppose Pacific free-trade talks
New York Times | November 11, 2010
Japan's farmers oppose Pacific free-trade talks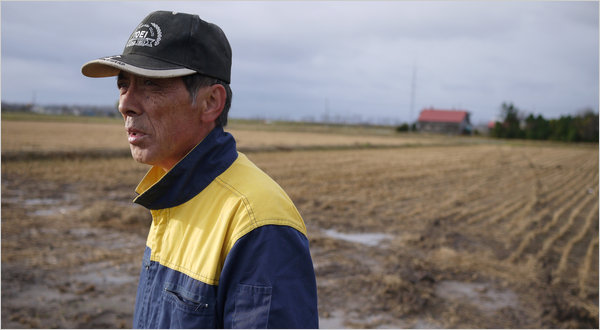 By HIROKO TABUCHI
IWAMIZAWA, Japan — Atsushi Kono considers it the gravest threat to his family's farm in a century of rice-growing: a free-trade initiative that could dismantle Japan's sky-high protective farming tariffs, finally opening up the country to cheap, foreign produce.
In a move pitting Japanese farmers against the nation's export industries, Prime Minister Naoto Kan is pushing to join negotiations for an American-backed free-trade zone called the Trans-Pacific Partnership that would span the Pacific Rim.
The new zone would give Japanese exporters of cars, televisions and other manufactured goods greater access to the United States and other markets. But a trade agreement could dismantle the generous protections that have sustained Japanese farms for years — most notably, Japan's 777.7 percent tariff on imported rice.
Free trade is high on the agenda of the back-to-back summit meetings of the Group of 20 and Asia-Pacific Economic Cooperation forum this week in South Korea and Japan, attended by leaders including President Obama and Mr. Kan.
"Japan is determined to more actively open up to the world," Mr. Kan told world leaders gathered at the G-20 meeting in Seoul, South Korea, on Thursday. Meanwhile, Pacific Rim trade ministers gathering in Yokohama, Japan, vowed to take concrete steps to create a vast free-trade area that would involve over half of the world's economic output.
But Japan's politically powerful agriculture industry is not cheering. The Agricultural Ministry warns that if Japan were to join the proposed trade zone, 90 percent of the nation's rice cultivation would disappear, and wheat, sugar, dairy and beef output would also be adversely affected — costing the country about 4 trillion yen, or $49 billion, in lost production and 3.4 million lost jobs.
"This is the end of the road for my farm," said Mr. Kono, 60, who grows rice, wheat, red beans and cabbage on 17 acres of farmland here in Iwamizawa, on Hokkaido, Japan's northernmost main island. He would probably end up selling his land, he said, if he could find a buyer.
"But then what do I do?" Mr. Kono said. "I can't see a future at all."
On Tuesday, 1,000 farmers took to the streets in Iwamizawa, fists raised against what they say is a government betrayal that will ruin their livelihoods. On Wednesday, almost 3,000 farmers rallied in Tokyo against free-trade plans.
"Farming communities across Japan will face ruin," said Mamoru Moteki, who heads an umbrella organization for Japanese agricultural cooperatives. "We must prevent this by all means."
Mr. Kan is eager for Japan to join negotiations for the American-backed Pacific trade partnership, which seeks to remove all tariffs among its members. Though preliminary negotiations involve just nine countries, including the United States and Singapore, the plan would be a building block for a wider pan-Pacific free-trade zone.
The Japanese business lobby has gone all-out in support of the drive, saying it would help exporters — like automakers and electronics manufacturers — regain their competitive edge. The country's exporters have been particularly vocal as their overseas earnings suffered from a strong yen, which can make Japan-made products more expensive overseas or erode exporters' overseas earnings.
Meanwhile, the high agricultural tariffs mean Japanese consumers must choose between expensive domestic produce or even more expensive imports. They pay four times the average global price for rice; three times the global average for sugar, butter and beef; and twice the global average for wheat, according to government estimates.
Not surprisingly, the Japanese public tends to back more free trade. In a recent nationwide poll by Kyodo News, 46.6 percent of respondents said Japan should join the Trans-Pacific Partnership, versus 38.6 percent who opposed it.
Although Japan has negotiated free-trade agreements with a handful of smaller trading partners, including members of Asean, the Association of Southeast Asian Nations, Tokyo has always insisted that agricultural produce like rice and dairy stay exempt from the tariff reductions. Besides the high rice tariffs, Japan levies a 252 percent tariff on imported wheat, 360 percent on butter, 328 percent on sugar and 38.5 percent for beef.
Partly as a result of that rigid stance, Tokyo has yet to conclude free-trade agreements with China, the United States or the European Union, which are Japan's main export markets — a major impediment to gaining market share, exporters argue.
"Any further delays will mean Japan will be left out of global economic growth," Hiromasa Yonekura, chairman of the Nippon Keidanren, Japan's biggest business lobby, told reporters at a gathering this month.
Japanese exporters are particularly wary of rivals from South Korea, which has been more aggressive in forging trade agreements with important trading partners. A free-trade agreement between South Korea and the European Union goes into force next July, while Seoul is trying to reach a similar agreement with the United States. Staying out of a pan-Asian free-trade bloc would shave at least 1.5 percent, or 10.5 trillion yen ($128 billion), from the Japanese gross domestic product and eliminate eight million jobs, according to a recent estimate by Japan's trade ministry. Exporters have threatened to shift more factories from Japan to overseas locations to get around both tariffs and the strong yen.
"To be globally competitive, we need to be able to play by the same rules," Osamu Suzuki, chief executive at Suzuki Motor, said during a news conference this month.
Despite the public polls showing support for a free-trade agreement, Mr. Kan is making a big political gamble in pushing to join the talks. Although farming and other primary industries, like mining, make up just 1.5 percent of gross domestic output, outdated election maps and effective organization by farmers give Japan's rural communities disproportionate political power. A sizable group of lawmakers in Mr. Kan's ruling Democratic Party have urged him to abandon his free-trade drive to placate the nation's farmers.
"If things go as is, the Democratic Party can expect electoral setbacks as serious as those of Mr. Obama in the United States," Masaru Kaneko, a political economist at Keio University in Tokyo, warned lawmakers at a gathering in Tokyo this week.
Partly bowing to the pressure, Mr. Kan has softened his stance, promising this week that Japan, for now, would only "initiate consultations" on joining the Trans-Pacific Partnership. He has also promised to overhaul the country's agricultural policy, possibly increasing subsidies to farmers.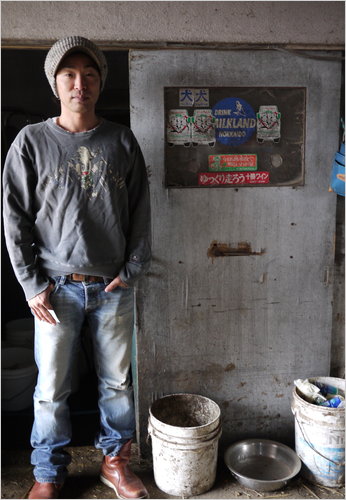 The anger is evident in Tokachi, another major farming region on Hokkaido, where local officials warn that the entire region would lose jobs across all sectors if farms were allowed to perish. Tokachi has few manufacturers to speak of, with local factories making potato chips, sugar, cheese and butter. Even the transportation networks are maintained by farms.
But local farmers say that their sector has been weakened by a reliance on tariffs and ineffective government subsidies, which do not reward farms for innovation or productivity. High transaction costs hamper efforts to consolidate farmland and raise efficiencies, they say, leaving farms fragmented. According to government statistics, the average size of a farm in Japan was just 1.9 hectares, or 4.7 acres, in 2009, compared with 198 hectares in the United States.
Moreover, a sprawling and bureaucratic distribution system dissipates farmers' earnings. That leaves farm incomes depressed despite the heavy protection they receive and drives younger generations from farming, experts say. In 2010, the average age of Japan's 2.6 million farmers reached 65.
"As it is, Japanese farming is in crisis," said Masayoshi Honma, a professor in agricultural economics at the University of Tokyo. The trade partnership, he said, could perhaps "serve as a much-needed shock therapy."
Masatoshi Honda, 67, and his son, Koichiro — who run a small dairy farm of about 100 cows in Tokachi — say they are eager to expand and eventually export premium cheese and butter overseas. But entrepreneurship has not been rewarded in Japanese farming policy, they say, and farmers need more time to prepare for greater competition from overseas.
"We realize Japan can't resist opening up forever," said the younger Mr. Honda, 34. "But fixing Japanese farming has to come first," he said. "Everything is happening too suddenly."
Makiko Inoue contributed reporting from Tokyo.
---