Japanese farmers' opposition to TPP waning, Malaysian minister says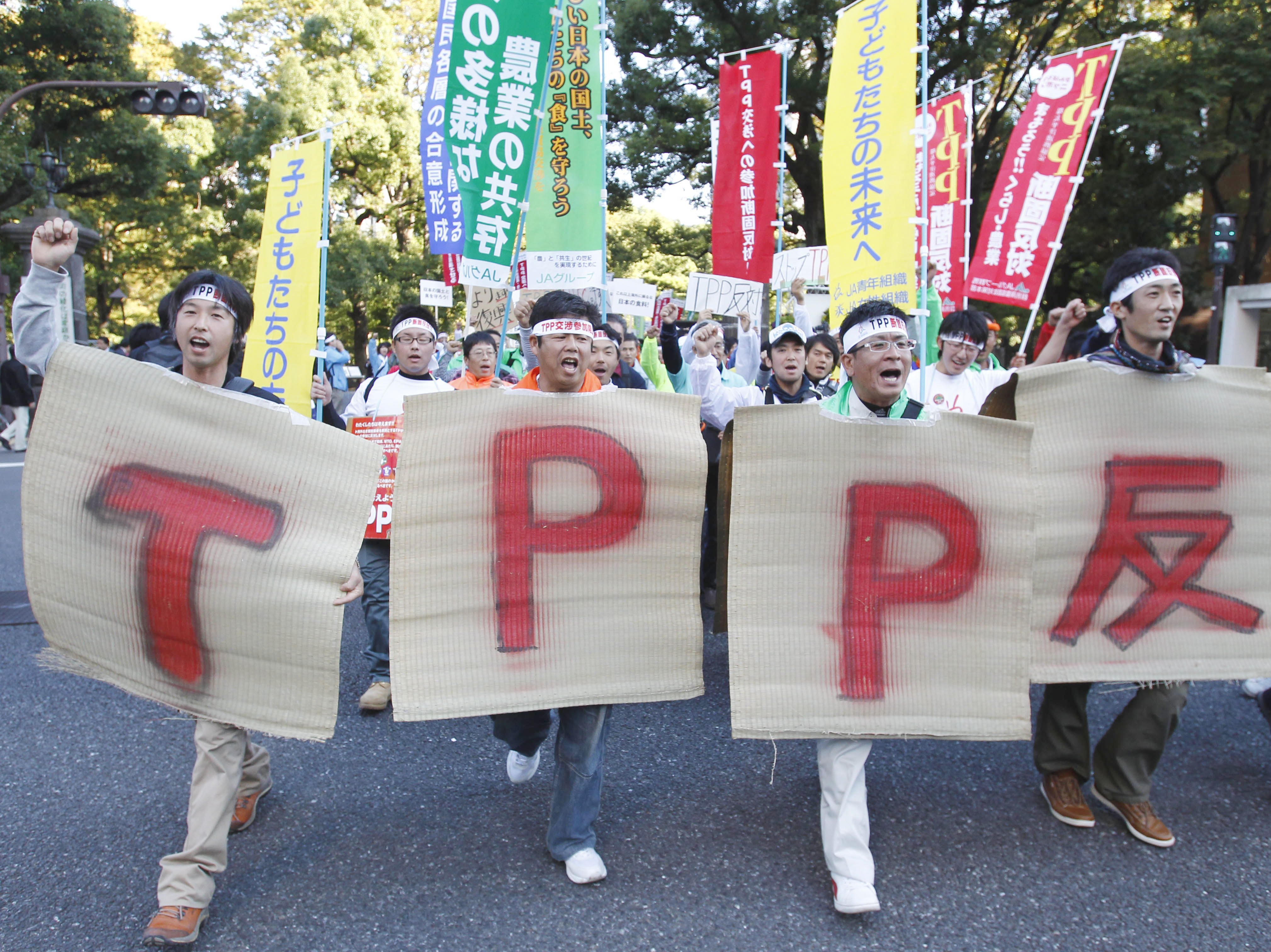 GlobalPost | 29 August 2013
Japanese farmers' opposition to TPP waning, Malaysian minister says
Japan's minister in charge of the Trans-Pacific Partnership Agreement, Akira Amari, has said opposition toward the TPP from his country's powerful agriculture lobby is dying down, albeit slowly, according to Malaysia's International Trade and Industry Minister Mustapa Mohamad.
Speaking to reporters this week, Mustapa said Amari made the remark to him on the sidelines of the recently concluded TPP ministerial meeting in Brunei last week.
Later, Amari said he had not made a direct remark on farmers' concerns to Mustapa, but he
indicated that someone in his delegation may have made the comment.
Mustapa, however, told Kyodo News, "The Japanese shared with us some issues they have in agriculture, but they told me that opposition is slowly dying down. It wasn't as serious as it was six months ago. In their view, it's manageable."
The agriculture lobby in Japan has been at the forefront in opposing the Trans-Pacific free trade deal, urging the government to protect sensitive farm products like rice, wheat, beef, pork, dairy products and sugar.
Japan, which first participated in the TPP negotiations only at the tail end of the 18th round in Malaysia, is now in full gear at the 19th round in Brunei that runs through Friday.
Mustapa described the Japanese delegation as "very gung ho."
"Japan is one of those countries that's very committed. Although they've just come on board, they're very aggressive," he said.
The Malaysian government is also facing growing opposition toward the TPP.
Leading the dissent is former Prime Minister Mahathir Mohamad, who on Monday urged the government to pull out from the talks.
He slammed the free trade pact as a U.S. tool to colonize smaller countries such as Malaysia.
But one of his concerns is that the pact would strip away the government's affirmative action policy of giving special treatment to ethnic Malays, who account for more than 60 percent of the country's 29 million population but still lag behind the minority ethnic Chinese in the economic sector.
Mustapa said the government will conduct two cost-benefit analyses on the TPP — one on the impact on small and medium-sized enterprises and the interests of ethnic Malays, and the other on the overall national interest.
The studies, once they begin, are expected to take about two to three months to complete.
Mustapa said the studies will not delay the negotiations that are targeted to be wrapped up by year-end.
"Negotiation is still in progress. There's no finality to it yet," he said.
He added, "There are many issues that are still outstanding and we're not going to be bound by any timeline."
He reiterated that "if the agreement doesn't serve the national interest, we will not sign."
The Trans-Pacific Partnership agreement involves Australia, Brunei, Canada, Chile, Japan, Malaysia, Mexico, New Zealand, Peru, Singapore, the United States and Vietnam, which together account for about a third of global economic output.
---