Jordan firm accused of sexual abuse supplied clothes to Sears, Target and others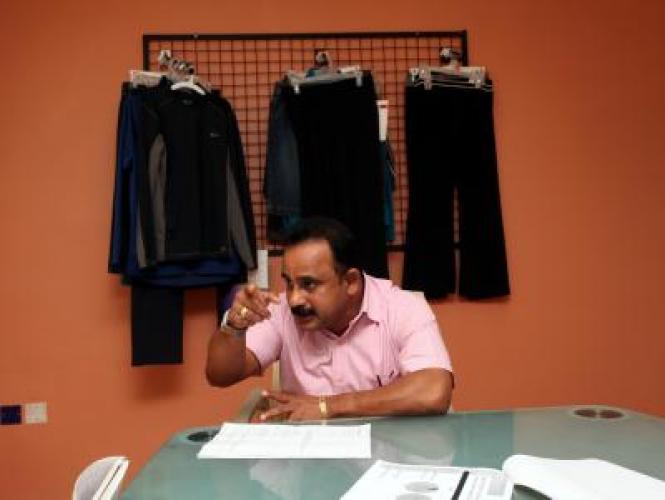 WBEZ | Sep. 27, 2011
Jordan firm accused of sexual abuse supplied clothes to Sears, Target and others
By Worldview
Jordan's economy sits atop a foundation of factory labor, with garment exports making up roughly 20 percent of the kingdom's gross domestic product. But after a Bangladeshi worker recently claimed that her Sri Lankan manager raped her, Jordan's clothing industry has turned upside down. Now Classic, Jordan's largest garment exporter to the U.S., might shut down amidst an international outcry about sexual abuse in its factories.
Today, we're exploring these startling revelations of torture and rape. We speak with Charles Kernaghan, executive director of the Institute for Global Labour and Human Rights, a U.S. watchdog organization that's helping factory workers in Jordan get their stories out to the public.
The group says that, since 2007, at least 300 young female employees have been raped and brutalized by Classic managers while sewing clothes for giant retailers, including Hanes, Target, Sears, Macy's and Land's End. These garments enter the U.S. duty-free under the U.S.-Jordan Free Trade Agreement. Sanal Kumar, Classic's managing director, says the charges are a ploy by U.S. labor unions to bring factory labor back to the United States.
We also meet a group of Chicago-area high school students who've decided to take up the mantle in defense of Jordan's sweatshop workers. The students, from Dundee-Crown High School in Carpentersville are part of the "Youth Labor Committee." We talk to students Jennifer Wolan and Steven Kidera, as well as teacher Bruce Taylor, about their efforts to bring this issue home to their community.
---