Kenya to conclude economic partnership pact with EU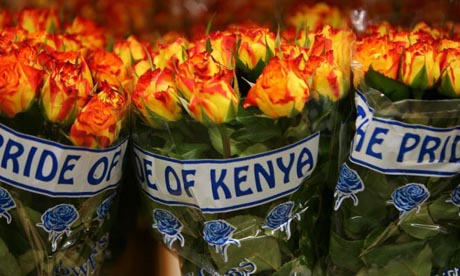 Bernama | 16 Apr 2014
Kenya to conclude economic partnership pact with EU
NAIROBI, April 16 (BERNAMA-NNN-KBC) — Kenya, together with other East African countries, is in the final stages of negotiating an Economic Partnership Agreement (EPA) with the European Union (EU), says Foreign Affairs Ministry Principal Secretary Karanja Kibichio.
Out of the nine contentious issues which had been delaying conclusion of the agreement, six had been agreed upon and the remaining three would be sorted out by the end of next month, he said here Tuesday.
This trade partnership negotiation has been going on since 2007 with Kenya not able to agree on some of the conditions proposed by the EU. This led to the EU issuing an ultimatum, giving Kenya until October this year to finalise negotiations for the EPA or risk losing its preferential status in the European market.
Kibichio said the three remaining contentious issues would be dealt with by next month, which will be good news for horticulture farmers who have been worried that their market access will be compromised if Kenya loses its privileges in the EU market.
Kenya has also been in trade talks with other countries, with the latest being the Democratic Republic of Congo (DRC) and Ethiopia with which Kenya hopes to establish its mark as far as trade is concerned.
Officials have been attending a retreat aimed at strategising how to enhance Kenya's trade and other economic interests in the African Great Lakes Region.
---