Labor urged to back Peru trade deal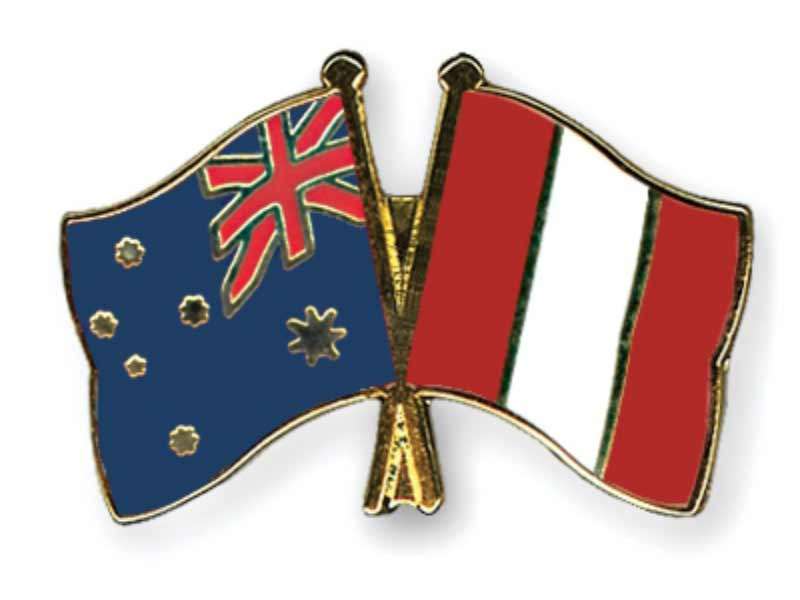 The Australian, Canberra
Labor urged to back Peru trade deal
By Primrose Riordan, political reporter
23 October 2018
The federal government has urged Labor to support the Peru trade deal amid concerns the opposition's new trade policy will blow up an agreement that has ­already been signed.
While the deal was signed by former trade minister Steven Ciobo in February, enabling legislation is required to bring it into force. Labor's new trade policy could potentially see the legislation scuttled in parliament.
"Labor should hold true to its modern tradition of supporting trade agreements that have demonstrably helped our country enjoy a record period of economic growth and continue to show strength in the face of misleading claims from unions or Greens on the extreme Left and Pauline Hanson on the extreme Right," Trade Minister Simon Birmingham said.
Labor trade spokesman Jason Clare left the door open to opposing the enabling legislation.
"Legislation has to go through normal processes," his spokeswoman said.
Senator Birmingham said he had agreed to a request from the opposition to refer the Peru-­Australia Free-Trade Agreement to the joint standing committee on treaties for a second time. "I urge Labor to approach this inquiry with an open mind, as they will not only discover that investor-state dispute settlement provisions are a net positive for Australian businesses but that the Peru agreement already has even broader safeguards than the TPP-11 that Labor just voted for, which Peru is already a party to," he said.
"To ensure Australia can still ratify PAFTA before the end of 2018, which will maximise the ­benefits of the agreement for Australian exporters, I have sought to move this inquiry swiftly, with a reporting deadline of 21 November, 2018."
Following a heated internal debate inside Labor and the union movement, Mr Clare introduced a private member's bill setting out a new policy for future trade deals.
Under the bill an Australia government would not be able to sign a trade deal without stepped up "market-testing" of the local workforce available for jobs before they could be offered to imported foreign labour.
Among a raft of other provisions, it also prohibits a government from signing deals that include Investor State Dispute Settlement (ISDS) provisions that allow foreign companies to sue overseas governments to protect their interests.
Senator Birmingham said he wanted to deal to come into force by January 1, 2019. The Peru FTA includes ISDS clauses.
Senator Rex Patrick said his party did not have a final position but he had concerns about the deal.
"Centre Alliance is of the view that ISDS should not be in FTAs we sign up to. ISDS will be factored in as a strong 'con' when considering all the pros and cons."
A number of Labor MPs are against these clauses.
"ISDS is crazy … Why should foreign companies be able to bring legal action against Australian government policy?" Labor MP Josh Wilson said.
---