Lack of FTA reciprocity, non-tariff barriers have hit India's refined copper exports: Study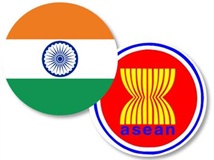 Economic Times, India
Lack of FTA reciprocity, non-tariff barriers have hit India's refined copper exports: Study
By Kirtika Suneja, ET Bureau
24 October 2018
New Delhi: Lack of reciprocity in India's existing free trade agreements (FTA), inverted
duty structure, hidden subsidies in Asean economies like cheap electricity provision and
non-tariff barriers in developed countries have hit India's exports of refined copper, a study has said.
"FTAs are meant to increase bilateral trade. However, India's FTAs with Asean and Japan
have only resulted in increasing our imports with either stable or declining exports leading
to the rising trade deficit," the Indian Institute of Foreign Trade said in a study 'Impact of
FTAs on Indian copper industry'.
India has almost no copper reserves and 97% of the concentrate processes here is
imported. While it has the capacity to produce copper in blister and refined copper form,
its production of refined copper has mostly increased at a diminishing rate in the recent
years, according to the study. It attributed this decline to the slowdown in Chinese demand which used to import almost 98% of India's refined copper exports in 2012.
"As a result, India's capacity utilisation has come down to 80% against the global average of 85.8%," the study showed.
Products which create a major threat to the domestic copper producers are imports of refined copper wire rods, copper wires (less than 6 mm), tubes and pipes of refined copper, refined copper in the form of cathodes and sections of cathodes and waste and scrap of copper.
In Asean, Malaysia, Vietnam, Thailand and Indonesia jointly exported 220.90 KT of copper and its articles to India in 2017, which is 30.45% of the country's total copper imports. Adding two more FTA partners like Japan and South Korea, the share rises to 35.52%.
Besides hidden subsidies in Asean economies like cheap electricity provision and low interest rates, these countries takes advantage of regional cumulation. Regional cumulation allows countries which are part of a preferential trade agreement to share production and jointly comply with the relevant rules of origin provisions. Rules of origin are the criteria needed to determine the source country of a product, based on which they get tariff concessions or are subjected to duties.
If country-wise value addition rules, rather than regional cumulation of 40-45% value addition, then apart from Indonesia, no other asean country will be able to export to india as they don't produce much copper concentrate and value addition in the subsequent stages is low
The report also hints at possible exploitation of rules of origin and copper products processed by China being exported to India via the Asean countries. China and Asean too inked an FTA in 2010.
Further, non-tariff barriers in developed countries have added to Indian exports' woes. The US, European Union and Japan have stringent standards related to human health, consumer and environmental protection for products using copper based materials like
electrical products and table ware such as utensils.
The government can try to apply National Sword Policy in India to restrict the imports of hazardous copper scraps. Scrutiny of certificate of origin for qualification of tariff preference under all FTAs should be done strictly.
---