Lighthizer eyes June for USMCA to enter into force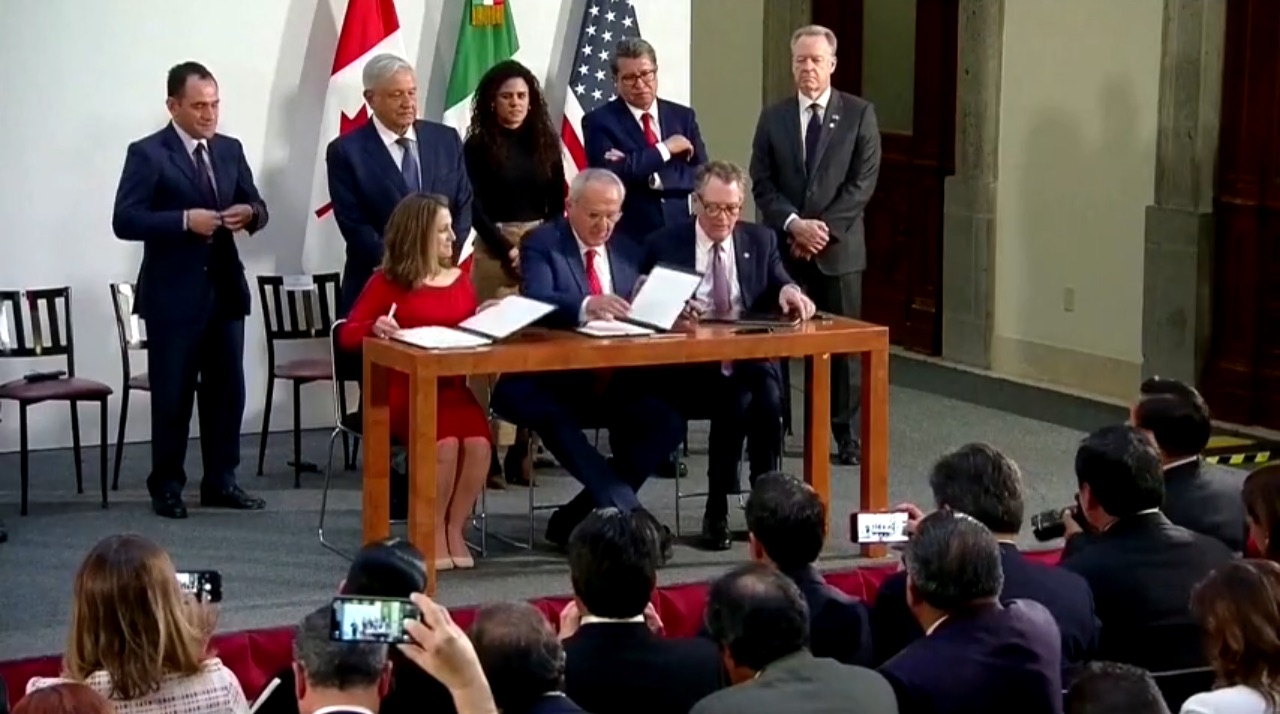 Politico | 16 March 2020
Lighthizer eyes June for USMCA to enter into force
Lighthizer notified Congress last week that Trump's replacement deal for NAFTA will go into effect on June 1, a spokesman for the Senate Finance Committee confirmed. That's 77 days from now, a timeline that former administration and USTR officials have called "historically ambitious."
Not playing by the book
The U.S., Mexico and Canada must meet all obligations outlined in the deal — such as creating uniform regulations that govern how cars qualify for reduced tariffs — before it can enter into force. Once they have completed all required procedures, they have to notify each other in an exchange of letters. The deal will then enter into force about 60 days later, or more specifically, "on the first day of the third month following the last notification," according to the USMCA protocol.
By that count, the three countries have less than three weeks to meet the necessary obligations and exchange letters. Lighthizer notified Congress of the June 1 date before the three countries met those obligations. And Canada just approved the deal on Friday.
Auto industry is alarmed
The U.S. automotive industry was quick to express concern that the Trump administration is setting an entry into force date so soon, given that the industry is trying to navigate the disruption to supply chains caused by the coronavirus outbreak.
"Even if it were reasonable to divert our attention to USMCA compliance, the United States, Canada and Mexico have yet to issue, even in draft form, the uniform automotive rules of origin regulations. Without them, many questions remain unanswered regarding how to interpret the new rules," the American Automotive Policy Council, American International Automobile Dealers Association, Here for America, National Automobile Dealers Association and Motor & Equipment Manufacturers Association said in a joint statement.
The industry groups urged the Trump administration to offer an adjustment period for automakers to adapt to the uniform regulations for automotive rules of origin.
Big to-do list
Making sure that Mexico complies with its major labor commitments, as well as preparing the automotive rules of origin, have long been expected to be the most challenging of the obligations. Auto manufacturers will have between three and seven years, depending on the type of car, to comply, but the three countries need to have the rules organized before the deal goes into effect.
"There are some shortcuts they could use but it is still a challenge, particularly since coronavirus is likely to restrict travel. They can still do it through conference calls and video conferences, but sometimes there's no substitute for face-to-face meetings when it hits real crunch time," said Warren Maruyama, a former USTR counsel and partner at Hogan Lovells.
---