Malaysia-Pakistan trade set to improve this year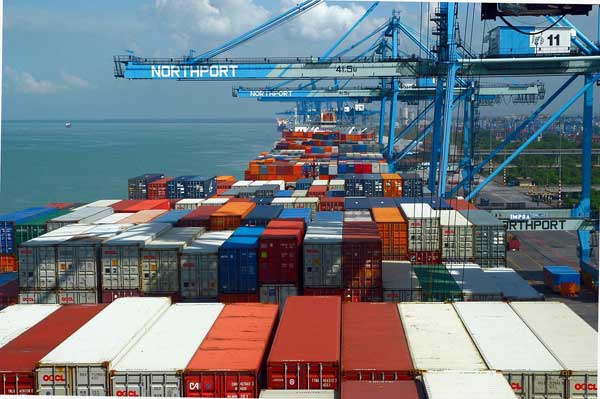 Daily Express | 7 August 2015
Malaysia-Pakistan trade set to improve this year
Kuala Lumpur: Malaysia-Pakistan trade, which fell to US$1.5 billion last year from US$1.8 billion in 2013, is expected to improve this year with the revival of Malaysia-Pakistan Closer Economic Partnership Agreement (MPCEPA).
Malaysia and Pakistan established the MPCEPA on Nov 8, 2007 and it came into force on Jan 1, 2008.
Pakistan Prime Minister's Adviser on National Security, Sartaj Aziz, said the partnership agreement had opened opportunities since then, but the agreement was halted for the past two years due to security issues in Pakistan.
"Now that the security situation has improved, I have proposed to the joint economic commission to meet this year or early next year so that all the memoranda of understanding that were signed earlier could be implemented," he said.
Sartaj said there were immense opportunities for Malaysia and Pakistan in sectors like energy, agriculture, halal products, electric and electronic, motor vehicle and science and technology.
Pakistan's exports to Malaysia have been rising since 2004 with total exports to Malaysia in 2014 amounted to US$300 million. Malaysia's exports to Pakistan amounted to around US$1.2 billion in 2014.
He said the country would be steadfast in improving its connectivity in Central Asia, which resulted in the signing of a comprehensive agreement for China-Pakistan economic corridor worth US$46 billion of new investments.
"The investments by Malaysian companies in Pakistan will not just be for Pakistan but for the entire region and that is the benefit of linking up this region to the other parts of Asia," said Sartaj.
Sartaj was in Malaysia to attend the 22nd Asean Regional Forum (ARF) in conjunction with the 48th Asean Foreign Ministers' Meeting.
Besides Pakistan, the participants were Asean members, as well as, Australia, Bangladesh, Canada, China, the European Union, India, Japan, Mongolia, New Zealand, North Korea, Papua New Guinea, Russia, South Korea, Sri Lanka, Timor Leste and the US. – Bernama
---