Mauritius and Africa must avoid Chinese debt-trap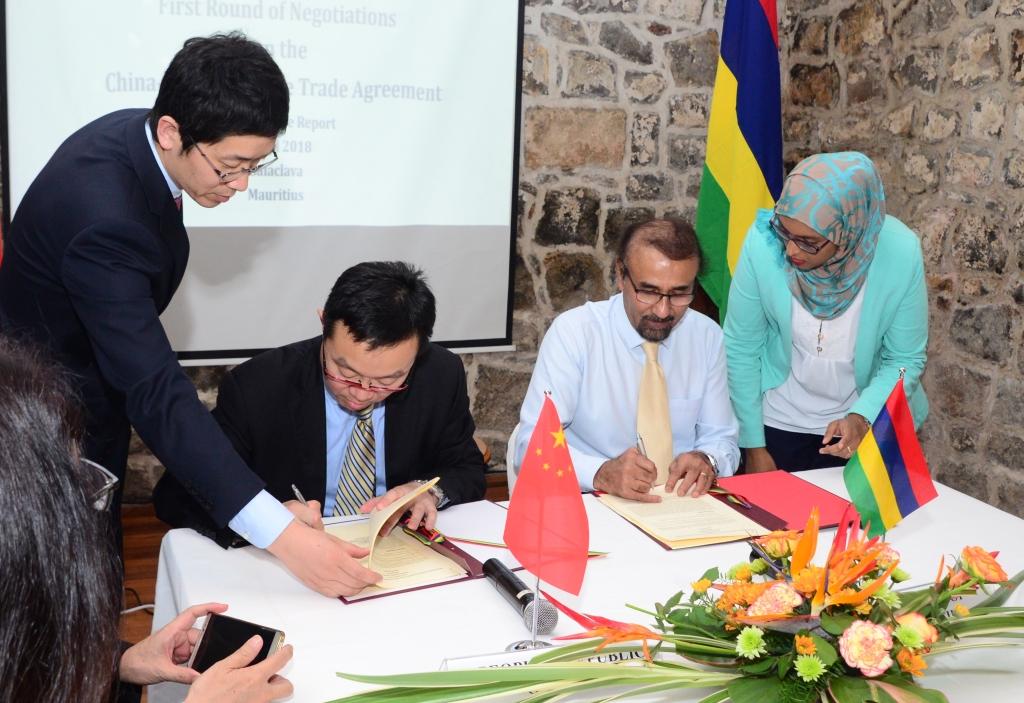 New Dehli Times | 13 August 2018
Mauritius and Africa must avoid Chinese debt-trap
Around BRICS summit, Chinese President Xi Jinping visited Mauritius on July 27-28 during the last leg of his African tour. While diplomatic ties between China and Mauritius were established 46 years ago, the successive governments of the island nation have adhered to a friendly policy on China that has funded various Mauritian projects like Ramgoolam International Airport and new terminal, the health facilities at the Victoria Hospital and the Bagatelle Dam.
It is constructing Mauritius' multi-sports complex for hosting the Indian Ocean Island Games in July 2019. China's strength in investments, equipment manufacturing, infrastructure construction and technology has helped. Over decades, Mauritius has developed close cultural and people-to-people contacts with China. Beijing built its first overseas Chinese cultural center in Mauritius in 1988 and the first Confucius Institute of Mauritius in 2016.
It trains 500 persons each year and provides scholarships to Mauritian students. Mauritius is also the first African country that launched the FTA negotiations with China; MoU over the Belt and Road Initiatives is under negotiation. Xi's visit to Mauritius further deepened cooperation and bilateral relations. Beijing is leveraging Sino-Mauritian relations to play an important role in China's ties with Africa as a continent. Mauritius is purported to be a gateway from Asia to Africa in China's comprehensive strategic and cooperative partnership with African nations. Beijing talks of mutuality in trust, economic cooperation, cultural exchanges, security assistance and solidarity and coordination in international affairs.
It projects Sino-Mauritian relationship as the fulcrum of the five major pillars of China-Africa ties to strengthen China's political and economic cooperation with other African countries. Historically, Africa constituted the far end of westward extension of the ancient maritime Silk Road. Its modern version – the proposed China-Mauritius MoU on Belt and Road cooperation-aims to entice other African countries.
After being elected president in 2013, Xi's maiden overseas trip led to Africa. After re-election, he also picked Africa as his first tour reflecting the significance China attaches to the continent. The year 2018 is particularly important since the summit meeting of the Forum on China-Africa Cooperation (FOCAC) will be held in Beijing in September. This major diplomatic event of China will showcase a grand gathering of African leaders. The theme of FOCAC summit is "win-win cooperation and join hands to build a closer community with a shared future for China and Africa."
China is working to cleverly integrate Belt and Road initiative with the development strategies of African countries, Agenda 2063 of the African Union and UN's 2030 Agenda for Sustainable Development. While providing loans China ignores multitude of factors: financial reality of recipient nations, their debts and ability to repay the loan. Hambantota port in Sri Lanka is an example. That explains why Western countries have often accused China of luring African nations into a debt trap and of neo-colonizing Africa. China never admits the truth, offering a counter-narrative of providing "concessional loans at low rates". It argues that the debts of many African countries are not due to Chinese loans and blames instead the bottlenecks in infrastructure, funds and personnel for the malady.
The truth is that Chinese plunder of Africa continues under the facade of converting their natural resources into energy for development. Chinese government heavily incentivises Chinese firms to enter the continent in a big way with ever-increasing investments. In the pretext of promoting interconnectivity on the sea, land, air and telecommunications, China is embroiling African nations in its own development strategies through the Belt and Road initiative. African people's well-being is the new screen saver. Thankfully, Asian countries like India and China have no fundamental conflicts with African countries that enjoy overall stability.
However, some African countries are still haunted by security threats like regional insurgencies and terror attacks. The world shrieks at the possibility of China exporting the ideas of governance of its totalitarian Communist Party, palmed-off as a model of reform and economic development. Chinese practices and experiences could be self-destructive for Africans for whom dictatorships and terror hotspots are matters of day-to-day reality they are currently grappling with.
---