Mercosur, Canada begin free-trade talks
All the versions of this article: [English] [français]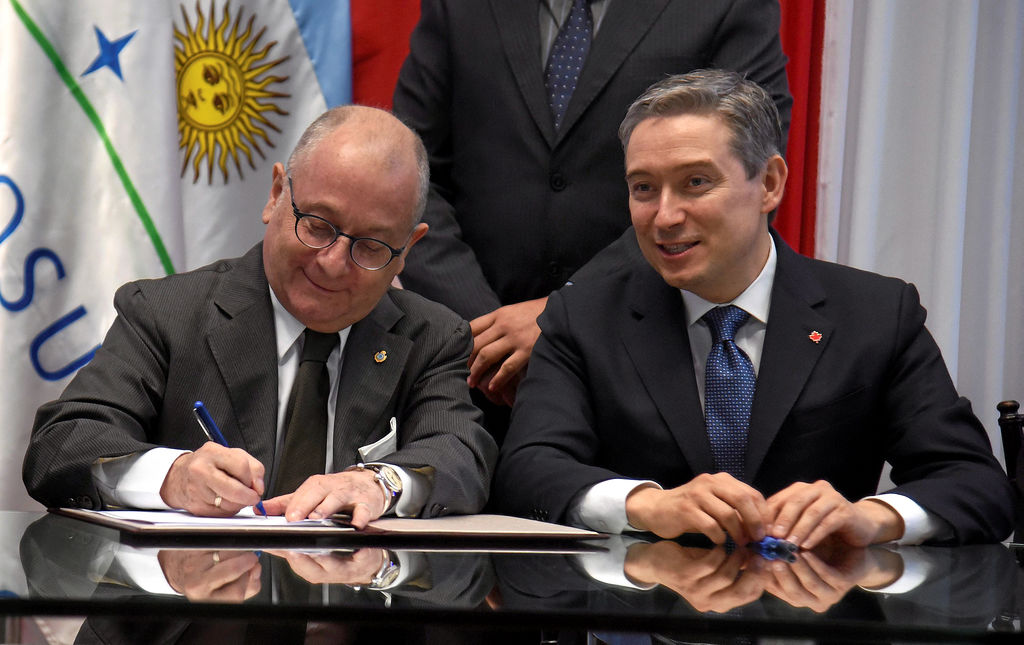 Xinhua | 10 March 2018
Mercosur, Canada begin free-trade talks

Canada and the Latin American trade bloc Southern Common Market (Mercosur) on Friday began negotiations for a free-trade agreement at a meeting of foreign ministers in Asuncion, Paraguay.
Paraguayan Foreign Minister Eladio Loizaga said that "the decision we are celebrating today sends a very important political message to the international community, as we see today a comeback of protectionism we thought had been overcome. This is a trade relationship governed by norms, international legal rules, pacts made within the WTO."
Mercosur and Canada will be negotiating terms on topics such as access to goods and services, labor, the environment, trade, gender issues, and micro, small and medium-sized enterprises, according to a joint statement.
Mercosur, the bloc made up of Argentina, Brazil, Paraguay and Uruguay, has high potential in the "agricultural and manufacturing sectors" which will deepen the relationship with Canada, and increase the volume of trade and investment between the two sides.
Loizaga vowed that the free trade agreement (FTA), once agreed upon, would be inclusive, bringing more benefits to the citizens of all countries involved.
The foreign ministers slated the first round of talks for the Mercosur-Canada FTA from March 20 to 23 in Ottawa, Canada.
---