Mexico wins 'cheese war' over Europe in trade deal
Todas las versiones de este artículo: [English] [français]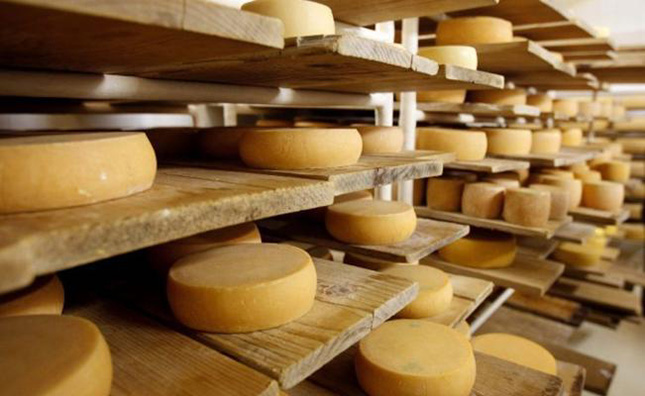 Euractiv | 23 April 2018
Mexico wins 'cheese war' over Europe in trade deal
By Jorge Valero
EU and Mexico reached a political agreement on Saturday (21 April) that will open new markets to European farmers, but Spain's Manchego producers feel they have been left in the lurch by the bloc.
The agreement is "very positive for our agri-food sector, it creates new exports opportunities for our high-quality food and drink products, which in turn will lead to jobs and economic activity in rural areas," said commissioner for Agriculture Phil Hogan on Monday (23 April).
Europe and Mexico still have to iron out some technical details before the agreement can be ratified and enter into force.
But as in any trade deal, not everybody will benefit.
"We were used as a bargaining chip", Martin Esteso, responsible for Manchego geographical indication in ASAJA, Spain's largest farmers' union, told EURACTIV.
If the dairy sector was one of the most difficult areas to agree on, Manchego cheese remained a long-term stumbling block between the two sides.
The EU succeeded in obtaining exclusive rights for 340 products with a geographical indication, including Comté cheese (France) and Queijo Sao Jorge (Portugal). As a result, only the EU products will be allowed to be sold under the same name.
But Europe did not gain the same protection for Spain's La Mancha farmers to use Manchego, which has protected geographical status in the EU.
Mexican manchego represents almost 15% of the total cheese sales in Mexico, a precious label to give away.
But while Mexican manchego is produced by using cows' milk, Spain's Manchego uses milk produced by ewes of manchega breed. The Mexican cheese takes around one week to produce it, Spain's Manchego could take more than two months.
Farmers in La Mancha argue that this gives a special quality that it is also reflected in the price. In the US, where both products fight tooth and nail to attract consumers, Manchego costs around $14 dollars per pound, double the price of the Mexican product.
As part of the deal, Mexico will have to clearly indicate that their manchego cheese has no relation with the protected EU indication, and their farmers could use only cows' milk.
Hogan opined that the new requirements would be sufficient to satisfy Spanish farmers.
"I think that farmers in Mexico in relation to manchego cheese would be happy, and the Spaniards would be happy too," he told reporters.
But Esteso and his colleagues in La Mancha disagreed.
"It is nonsense, of course we are not happy," he stressed.
"This would represent a big blow for us and our exports, because now they could sell abroad using the name," said Esteso, whose family also produces Manchego cheese.
Additional information would not be enough, he thinks, as consumers would react to it simply not buying anything to avoid being cheated.
ASAJA insists on having the exclusive rights for 'Manchego' producers.
"The Commission keeps talking about protecting local breeds, and you achieve that by protecting their original products. This deal represents precisely the opposite for us," he added.
Esteso notes that Europeans are respecting México's geographical indications, including Tequila, so they should do the same with Manchego. "Even more given that our 'Manchego' is more recognised than theirs", he added.
Winners
As part of the political agreement, other types of cheese, including Gorgonzola and Roquefort, will have preferential access to Mexico, It will cover 5,000 tonnes for fresh cheese and 20,000 for other types of cheese. Currently, both kinds of cheese face tariffs worth 45%.
A total of 30,000 tonnes of milk powder will be also free of the existing 50% tariffs, meanwhile, a volume that will increase to 50,000 in five years.
The agreement will also eliminate tariffs for chocolate products and pasta, currently at 30% and 20% respectively, and virtually all pork products will have no duties.
---