Mine owner takes govt to arbitration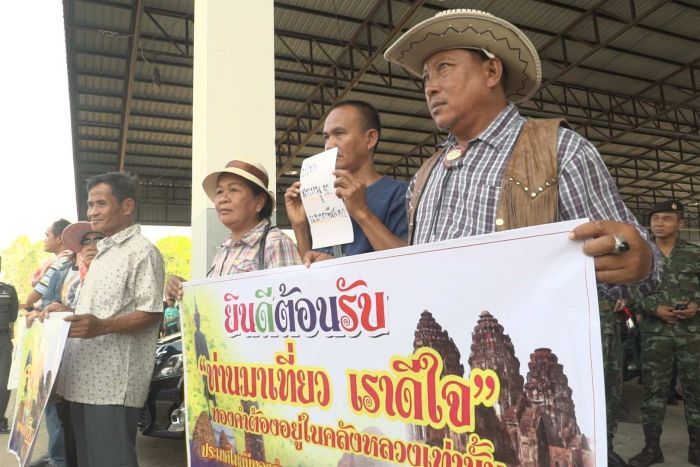 Bangkok Post | 12 June 2019
Mine owner takes govt to arbitration
Kingsgate to dispute Phichit closure order
An Australian gold mining firm is seeking negotiations with the new government over the case in which it was ordered to cease mining operations in Phichit two years ago.
Kingsgate Consolidated Ltd, the parent company of Akara Resources Plc which operated the Chatree gold mine in Phichit, has begun an arbitration process against Thailand under the Thailand-Australia Free Trade Agreement (Tafta) over the issue.
The company and the government are scheduled to attend the hearing on Nov 18-29 in Singapore.
"When the new government is completely formed, Kingsgate will write to the government seeking negotiations," said Siroj Prasertphon, director of Akara Resources.
According to Mr Siroj, arbitration will involve substantial expense on both sides and the judgement will be binding.
"Whether or not we will continue mining in Thailand depends on the ruling," said Mr Siroj, adding it also depends on whether the Thai government will grant a new licence to the firm in the future.
Following complaints by local residents and non-governmental organisations over health concerns in relation to the mine, the government resolved not to renew the company's gold mine licence on May 10, 2016, three days before the licence was due to expire.
In December that year, the National Council for Peace and Order (NCPO) ordered the company to suspend operations at the mine from Jan 1, 2017.
From July 1, 2017 to June 30, 2018, Akara's earnings of 50 million baht consisted entirely of sales of machinery and office appliances, according to Mr Siroj.
The company has only 30 workers left, some providing maintenance services for the remaining machinery and others restoring the mine in line with the NCPO order.
The firm, which bears 10 million baht in expenses a month, has no debt now. It is fully funded to see this arbitration through.
The Chatree gold mine, based on a 2018 survey, held 35.4 million tonnes of ore reserves, which can be used to make 890,000 ounces of gold, worth 37 billion baht, and 8.3 million ounces of silver, valued at 3.98 billion baht, according to the firm.
Between 2001 and 2016, the company's gold mine in Thailand contributed 4.53 billion baht in royalty fees, 1.14 billion baht in taxes, as well as 40.2 billion baht to the local economy, according to Akara.
---