MSF statement on RCEP trade negotiations in Kuala Lumpur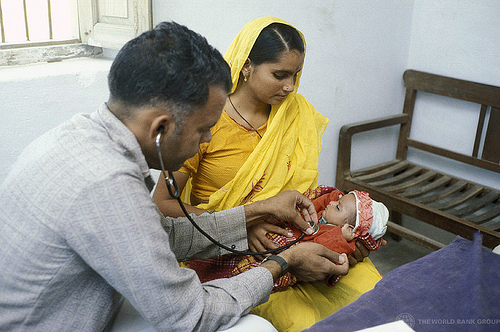 MSF | 24 August 2015
MSF statement on RCEP trade negotiations in Kuala Lumpur
As the trade ministers of the 16 countries negotiating the Regional Comprehensive Economic Partnership (RCEP) meet in Kuala Lumpur this week to finalise provisions in the deal, Doctors Without Borders/Médecins Sans Frontières (MSF) is calling for the removal of damaging intellectual property provisions in the deal that would risk locking in high drug prices and endangering the health of millions of people across the globe.
RCEP is a regional trade agreement being negotiated between the 10 ASEAN (Association of Southeast Asian Nations) countries and Australia, China, India, Japan, New Zealand and South Korea. To date, nine rounds of negotiations have taken place. The leaked text of the proposal put forth by Japan and other developed countries includes harmful intellectual property provisions such as patent term extensions, data exclusivity, lowering the bar on patentability criteria, and excessive IP enforcement, all of which extend monopoly protection beyond what is required by existing international agreements.
"Treatment scale up for diseases like HIV and TB has only been made possible in many developing countries due to the availability of affordable generic drugs manufactured in India. The world is now looking at India again to provide affordable generic medicines such as those used in the treatment of hepatitis C, which affects up to 150 million people worldwide.

"If India and other negotiating countries accept the proposed text on intellectual property rights being pushed in RCEP, it will roll back public health safeguards enshrined in international and national laws, and will put in place far-reaching monopoly protections that restrict generic competition and make medicine prices unaffordable for millions of people who need them."

Leena Menghaney, Head-South Asia, MSF Access Campaign
#HandsOffOurMeds - Let's not go backward from MSF Access Campaign on Vimeo.
---