Mustapa: Asean-EU-FTA talks not affected by Brexit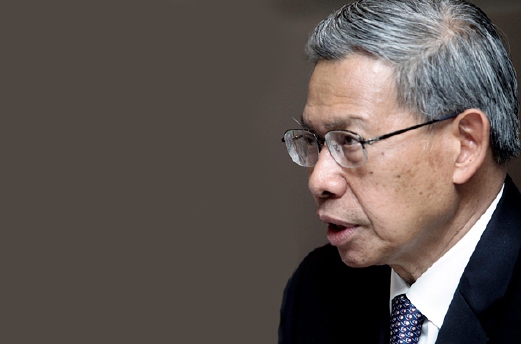 Bernama | 23 Aug 2016
Mustapa: Asean-EU-FTA talks not affected by Brexit
KUALA LUMPUR, Aug 23 ― The Asean-European Union (EU) free-trade agreement (FTA) negotiations will not be affected by Brexit, International Trade and Industry Minister Datuk Seri Mustapa Mohamed said.
He said the Asean-EU FTA and Brexit (Britain's decision to leave the EU), were two different discussions and Asean was negotiating with a group and not a region.
"For us, it (Asean-EU FTA) is independent from what is going on between Britain and EU. Whether we could achieve the agreement on the discussion depends on EU and Asean as groups," he told reporters at the Brexit and Malaysia: A New Opportunity Seminar, here today.
Meanwhile, British High Commissioner to Malaysia Vicki Treadell said Brexit would not steal the Asean-EU negotiations and Britain remained supportive towards the negotiations even after the exercise was completed.
"We absolutely support the EU-Malaysia and EU-Asean FTA between now and the point of two-and-a-half or three years (the Brexit exercise) is relieved, we will continue to be a part of EU and play full and active part to support the EU FTA negotiations.
"We believe in free trade, we want to see this agreement (sealed), whether it is (with) us, or us as a part of EU," she said, adding that the British government would continue to champion the FTAs after the UK's exit from the EU is completed.
On the Brexit exercise, she said the British government is expected to evoke Article 50 by next year when it is ready to start the details of the negotiations to determine the new terms of relationship with the EU.
Article 50 of the Treaty on EU allows a member state to notify the EU of its withdrawal and obliges the EU to try to negotiate a "withdrawal agreement" with that state.
"We have a whole new department of state that has been established to manage the negotiations, led by a new cabinet minister. When we evoke Article 50, a two-year time table will begin (for the negotiations to complete)," she added.
Earlier in his speech, Mustapa said Malaysia is the second largest investor in the London commercial property market after the US, while trade relations between Malaysia and the UK remained strong.
"In 2015, Malaysia's total trade with the UK increased 9.4 per cent to RM16.5 billion. Export expanded 17.6 per cent to RM9.32 billion while imports increased 0.3 per cent to RM7.13 billion," he said.
Mustapa said the UK is currently the eight largest investor in Malaysia in terms of implemented projects for the manufacturing sector as at 2015.
"They form a strong foundation for our future growth and I strongly believe that Brexit will not affect our close ties," he said. — Bernama
---