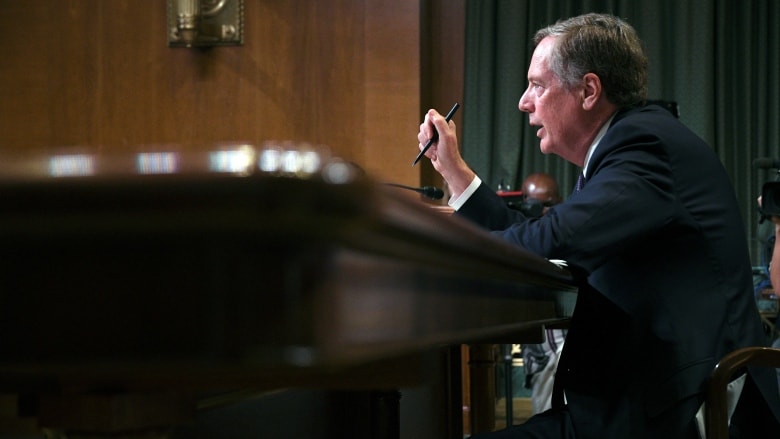 Council of Canadians | July 30, 2018
NAFTA deal by August?
According to Inside U.S. Trade, a NAFTA ministerial meeting will be held in Washington this Thursday and Friday. The participation of U.S. trade representative Robert Lighthizer and outgoing Mexican Economy Minister Ildefonso Guajardo have been confirmed. Canadian Foreign Affairs Minister Chrystia Freeland will be in Singapore for the ASEAN summit at that time.
Mexican and U.S. negotiators met in Washington on July 26th, and Canadian cabinet ministers and Mexican ministerial officials met last Wednesday in Mexico City. Lighthizer is said to believe a deal is possible before the end of August.
Remember: in May, after U.S. Senate Speaker Paul Ryan set May 17th as the absolute deadline for a NAFTA deal to go to Congress before midterm elections change the congress, there was also talk of a deal being very close. At that time, only three of the 20+ chapters had been closed in negotiations with controversial topics such as the sunset clause and automobiles being unresolved.
This time, El Excélsior reports that U.S. and Mexico have almost sealed 12 chapters, and are close to an understanding on auto rules "with a formula that may be feasible to apply, that does not harm the jobs generated in Mexico and that do not put new investments at risk," according to the business group Cuarto de Junto who supports the Mexican government in negotiations.
The Mexican negotiations have been taken on by the outgoing Mexican administration of Enrique Pena Nieto, with the new President Andres Manual Lopez Obrador only having an observer role, much to our chagrin.
According to the report, Mexicans and Americans are about to close the following chapters:
– Textiles
– Energy
– Environment
– Customs
– Business facilitation
– Non-conforming measures
– Financial services
– Cross-border trade
– Digital commerce
– Cosmetics
– Labor chapter
– Investments
No details have emerged on what that agreement is, nor whether Canada is included. Inside U.S. Trade indicates that Canadian Trade Minister Chrystia Freeland was not included in the last ministerial and will be in Singapore during this week, and not in Washington.
The Council of Canadians is particularly concerned with the energy and investment chapters. The energy chapter includes energy proportionality which forces Canada to maintain energy export quotas to the U.S. This prevents us from maintaining our climate change commitments, and providing energy to all Canadians during a crisis.
It also deals with the investment chapter, or chapter 11, which allows corporations to sue countries over policy decisions.
The three countries are pushing for all of the agreement to be decided by August, which Ryan has set as the new "expiry date" for the deal to go through the U.S. House of Representatives, this year.
In the meantime, the U.S. maintains its tariffs on steel and aluminium imports has launched a section 232 investigation of auto imports into the U.S. threatening world-wide tariffs on auto imports. Canada has retaliated with dollar for dollar tariffs on U.S. imports.
This would be an impetus behind clinching a fast deal, even though the schedule is backbreakingly difficult. As well, contentious issues, such as the sunset clause, or a regular five-year approval process of NAFTA, have been described as "deal breakers" for both the Mexico and Canada.
---