Najib: Malaysia to consider FTA with US if TPPA falls through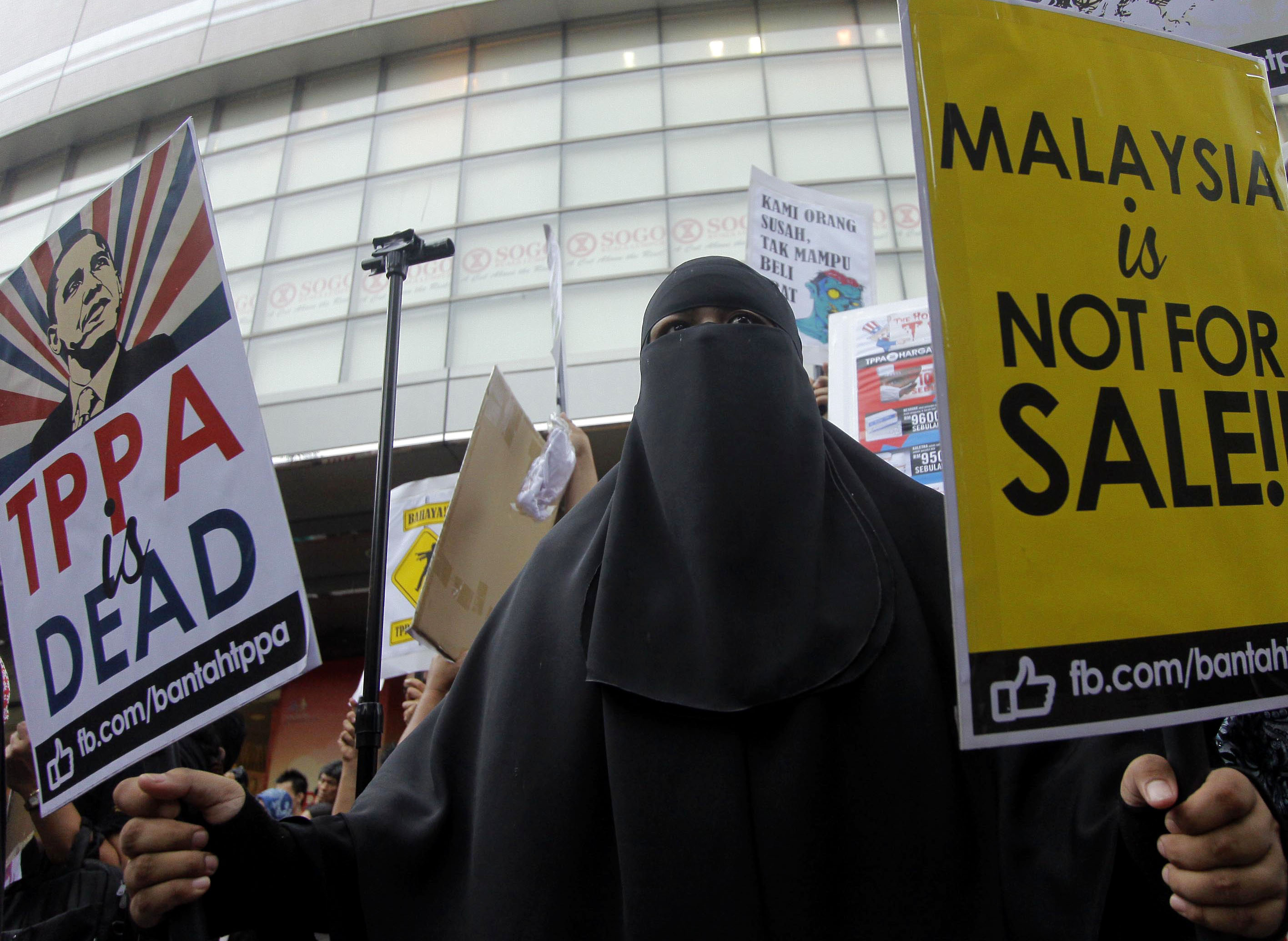 Free Malaysia Today | 30 October 2017
Najib: Malaysia to consider FTA with US if TPPA falls through
Malaysia will consider a Free Trade Agreement (FTA) with the US if the Trans-Pacific Partnership Agreement (TPPA) fails to materialise.
Prime Minister Najib Razak said at present, Malaysia and the US were committed to continuing with the dialogue in discussing trade and investment issues via the Trade and Investment Framework Agreement.
"In respect of the TPPA, the Malaysian delegation and I had a dialogue with members of the US Congress and urged them to stick with the TPPA members to make the agreement a success.
"If it does not materialise, I have proposed that the TPPA model be incorporated into a bilateral agreement such as a FTA, which has been postponed since 2008," he added.
Najib said this when answering a question from Tiong King Sing (BN-Bintulu) on the outcome of his visit to the US last month.
President Donald Trump signed an executive order for the US to officially withdraw from the TPPA negotiations in January.
Trump said the negotiations were killing the jobs of US workers and were not in the country's interest.
Meanwhile, Najib said the US was Malaysia's third largest trading partner with total trade at RM135.9 billion in 2016.
He also said his working visit to the US was at the invitation of Trump, and aimed at strengthening bilateral relations between both nations.
"The aspect of investments and bilateral trade was a key component of my visit to the US.
"It is being emphasised, as the US administration led by Trump is seen as having a different view in respect of the economy, trade and investments as practised previously.
"The US represents the world's largest economic power, and Malaysia as a country that practises open trade will be affected if it adopts a protectionist trade stance, making it difficult to access that country's market," he added.
He said Malaysia had taken proactive steps by offering a value proposition to the US via an increase in investments by the Employees Provident Fund and Khazanah Nasional Bhd, as well as cooperation between Malaysia Airlines and Boeing.
Najib said the investment towards the purchase of aircraft from Boeing was made by the management of Malaysia Airlines without any political interference.
"This matter was recently clarified by the former Malaysia Airlines CEO, Peter Bellew, and was in line with the company's transformation plan."
---