Netanyahu discusses free-trade measures with Georgia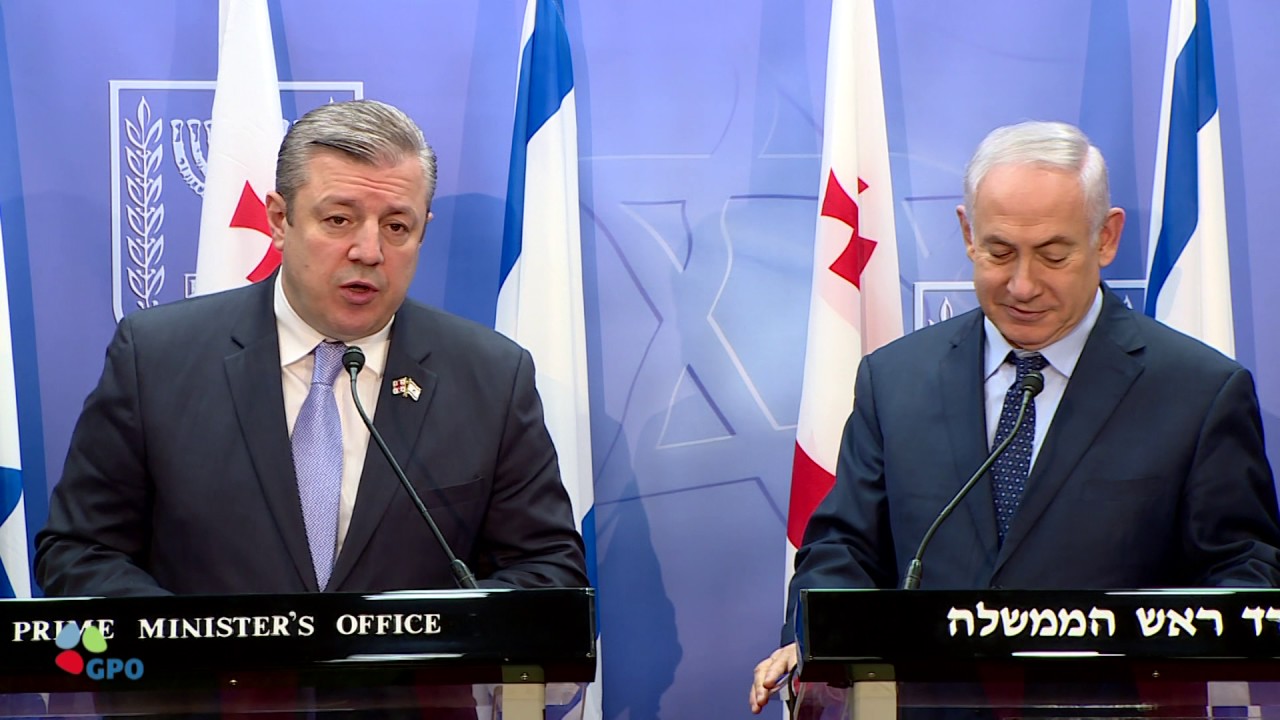 JNS | 27 May 2020
Netanyahu discusses free-trade measures with Georgia
Israeli Prime Minister Benjamin Netanyahu spoke with his Georgian counterpart, Giorgi Gakharia, with the two leaders discussing advancing a free-trade agreement.
According to the Prime Minister's Office, the leaders "discussed the deepening of bilateral relations including advancing a free-trade agreement and considering the resumption of safe flights between the two countries."
In 2018, the two countries announced the launch of a feasibility study directed towards such an agreement.
The leaders also discussed the opening of cultural center in Jerusalem.
In late 2019, Georgia's embassy said that it is planning to open a mission in Jerusalem, becoming the eighth country to do so at the time. Netanyahu has encouraged countries to recognize Jerusalem as Israel's capital and to relocate their embassies there following the U.S. decision in 2017.
A former Soviet republic located in the Caucasus Mountain region, Israel and Georgia formally established relations in 1992. Roughly 120,000 Georgian Jews live in Israel, with about 13,000 remaining in Georgia.
Gakharia also invited Netanyahu to visit the country after the coronavirus crisis.
---