NZ-China agricultural agreement signed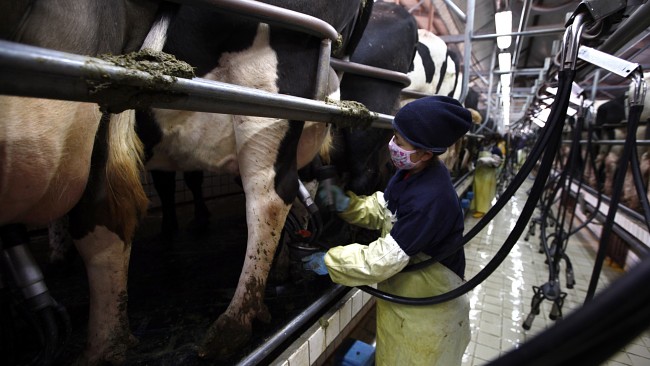 Thursday 25th Apr, 2013
China agricultural agreement signed
Minister for Primary Industries Nathan Guy has signed a Strategic Plan on Promoting Agricultural Cooperation between New Zealand and China.
The plan was signed with his counterpart, the Chinese Minister of Agriculture Mr Hang Changfu.
"This is an important agreement which will encourage cooperation and the sharing of knowledge to benefit both countries," says Mr Guy.
The Plan sets out areas in which both countries can learn from each other, such as animal welfare and science, increasing productivity, and building skills and knowledge.
"This document will further build on the strong relationship that our two countries share, particularly in the agricultural sector.
"Since the signing of the Free Trade Agreement in 2008 our exports to China have nearly tripled from $2billion a year to $6.9billion in 2012.
"Two-way trade between China and New Zealand has reached almost $15billion. Our aim is to double bilateral trade to $20billion by 2015 and we're on track to achieve that goal.
"The Strategic Plan will open wider the channels for cooperation, including between our industry organisations and companies.
"There are already a number of business ventures between China and New Zealand in the primary sectors, with Fonterra looking to expand its milking operations in China.
"China is also keen to learn from New Zealand given our strong reputation for food safety and quality food products," says Mr Guy.
This is believed to be the first visit to New Zealand by a Chinese Minister of Agriculture for over 30 years, and will be reciprocated later this year with a visit to China by Mr Guy.
Minister Han Changfu's visit to New Zealand follows the successful visit by Prime Minister John Key to China earlier this month.
The agreement runs from 2013 – 2017 and can be updated at any time.
Source : Office of Nathan Guy.
---