Old agreements must be terminated to bring life to investment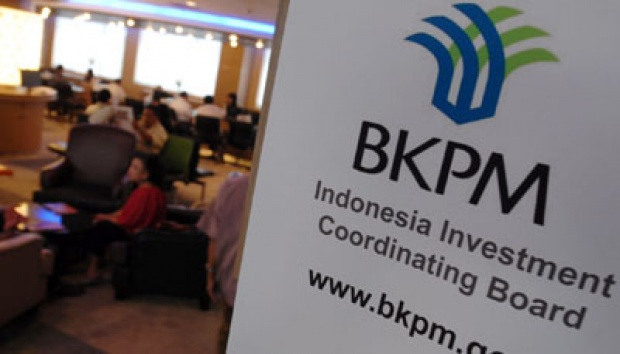 East Asia Forum - 18 May 2019
Old agreements must be terminated to bring life to investment
Authors: Tania Voon and Andrew Mitchell, University of Melbourne
The signing of the Indonesia–Australia Comprehensive Economic Partnership Agreement (IA-CEPA) in March 2019 took place only weeks before major elections in both countries — Indonesia's elections occurred on 17 April while Australia's will take place on 18 May. Ratification of the IA-CEPA will depend on the outcomes of both elections.
Early results in Indonesia suggest a win for current President Joko 'Jokowi' Widodo but, despite his support for the IA-CEPA, there was a delay in signing following a political upset in 2018. A win for the Australian Labor Party could lead to a reopening of issues such as the inclusion of investor-state dispute settlement (ISDS) and waivers of labour market testing.
In the meantime, the inquiry into the IA-CEPA by Australia's Joint Standing Committee on Treaties lapsed with the dissolution of the House of Representatives on 11 April. This pause in the ratification process provides a valuable opportunity to reflect on the IA-CEPA's interaction with existing and future agreements between the two countries. According to its text, the IA-CEPA is intended to coexist with existing international agreements and the two countries explicitly affirm their rights and obligations under such agreements.
Indonesia and Australia are members of the World Trade Organization (WTO) and both are party to the ASEAN–Australia–New Zealand Free Trade Agreement (AANZFTA) signed in 2009 and a bilateral investment treaty (BIT) signed in 1992. The latter two agreements, both of which remain in force, contain ISDS mechanisms that allow Australian investors to bring legal claims against Indonesia for its treatment of Australian investments in Indonesia and vice versa.
Both countries have been at the receiving end of ISDS claims. In 2015, Australia successfully defended a claim by Philip Morris Asia pursuant to Australia's BIT with Hong Kong against Australia's standardised tobacco packaging. The arbitral tribunal identified the claim as an 'abuse of rights'. That case exemplifies difficulties with international litigation taking place in multiple forums, with Indonesia among four countries that prosecuted WTO disputes against this Australian scheme.
A more recent claim by energy sector investors against Australia under the Australia–United States Free Trade Agreement appears to have collapsed — unsurprising given that the agreement does not contains an ISDS mechanism — while another appears to be ongoing.
One of the ISDS claims against Indonesia was brought by Planet Mining Pty Ltd, an Australian subsidiary of UK company Churchill Mining. In the jurisdictional phase, the tribunal found that Australia and Indonesia had not given advance consent in their BIT to arbitration under the Convention on the Settlement of Investment Disputes Between States and Nationals of Other States. That interpretation is questionable and a different tribunal could reach a different conclusion in future. The claim was eventually dismissed on its merits but forms part of a series of disputes that have made Indonesia wary about ISDS and investment treaties more generally.
In its treaty practice, Australia has sought to combat problematic ISDS clauses in two ways — introducing substantive and procedural protections for regulatory autonomy in newer treaties and terminating older treaties that lack such protections. For example, Australia has agreed to terminate earlier BITs upon entry into force of newer agreements with Chile, Hong Kong, Mexico, Peru, Uruguay and Vietnam.
Indonesia has apparently also been pursuing more modern forms of investment treaties such as its agreement with Singapore signed in late 2018, although the text of that agreement is yet to be made public. In addition, Indonesia has been unilaterally terminating its existing BITs as they enter the periods in which such termination is possible under the terms of each treaty — not the case for the BIT with Australia until 2023.
Reforms to the drafting of investment obligations and the operation of ISDS clauses are evident in the IA-CEPA. For example, unlike the existing BIT, the new agreement clarifies the prohibition on expropriation, addresses frivolous claims and excludes ISDS claims against public health measures. Yet these advances are meaningless as long as an investor can choose to pursue a claim under the older BIT instead of the IA-CEPA. The IA-CEPA requires an ISDS claimant not to continue proceedings in another forum, but that would not prevent a stand-alone claim under the BIT.
Failure to terminate Australia's BIT with China upon entry into force of a newer trade agreement has heightened the risk of ISDS claims against Australia. Recent investment treaty threats by Huawei and related WTO complaints by China highlight the importance of treaty termination and should be enough to concentrate the minds of a post-election Australian government.
Indonesia and Australia know how to terminate a treaty by agreement. They should agree to terminate the BIT upon entry into force of the IA-CEPA regardless of whether it ultimately includes an ISDS mechanism. Without reopening the negotiated IA-CEPA text, an agreement to terminate the earlier BIT (along with its 15-year 'survival clause') could take effect through a side letter.
Concerns about these overlapping agreements between Indonesia and Australia are compounded by the fact that the two countries are also party to ongoing negotiations towards the Regional Comprehensive Economic Partnership (RCEP) between ASEAN member states and Australia, China, India, Japan, New Zealand and South Korea. RCEP is also reported to include an ISDS mechanism.
Indonesia has also expressed interest in joining the 11-country Comprehensive and Progressive Agreement for Trans-Pacific Partnership (CPTPP or TPP-11), which would be the fifth set of investment obligations — sixth counting the WTO — between Indonesia and Australia.
Australia and other countries negotiating new investment agreements should routinely pursue mutual termination of older agreements as a means of investment treaty reform.
---