Omnibus bill shows trade deals can, in fact, rewrite U.S. laws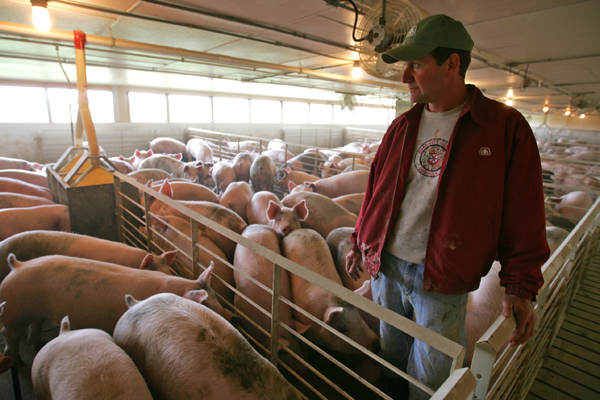 Huffington Post | 16 December 2015
Omnibus bill shows trade deals can, in fact, rewrite U.S. laws
Michael McAuliff
A short provision tucked into the 2,009-page government spending bill will remove labels telling consumers where their beef and pork comes from, but it will reveal something else. Lawmakers and food safety advocates warn that the one simple measure highlights how looming trade deals can undermine U.S. laws.
The provision was written into the so-called omnibus bill in response to a World Trade Organization ruling, which found that past measures to require country-of-origin labels on meat unfairly discriminated against beef and pork from Mexico and Canada.
The idea behind the earlier law was to help consumers make better informed decisions by telling them where meat was bred, raised and slaughtered. But the WTO declared that such labeling constituted unfavorable treatment of imported meat. Early this month, the organization said Canada and Mexico were entitled to levy $1 billion in retaliatory tariffs on U.S. exports coming into their markets.
Repeal of the labeling law fixes the retaliatory tariff threat. House Speaker Paul Ryan (R-Wis.) hailed the repeal, listing it among his party's top priorities.
But other lawmakers said in a conference call Wednesday that Congress' move shows the potential problems with pending trade deals such as the Trans-Pacific Partnership.
"The TPP contains mechanisms that are similar" to the WTO's trade dispute court, said Rep. Rosa DeLauro (D-Conn.). "We should expect similar challenges to our food and drug safety regulations, environmental protection and other consumer safeguards that will now be at risk of challenges."
The TPP would create free-trade ties among a dozen Pacific Rim nations, and all would have access to the dispute resolution mechanisms contained in the 5,600-page treaty.
"It gives more foreign nations, like Vietnam and Malaysia, additional power to undercut and suppress U.S. laws that they don't like," DeLauro said.
When President Barack Obama signs the TPP (as he's said he will), Congress will consider it under fast-track procedures that bar lawmakers from amending the deal. They can only give it a simple up-or-down vote.
---