Opposition mounts against regional trade pact threatening human rights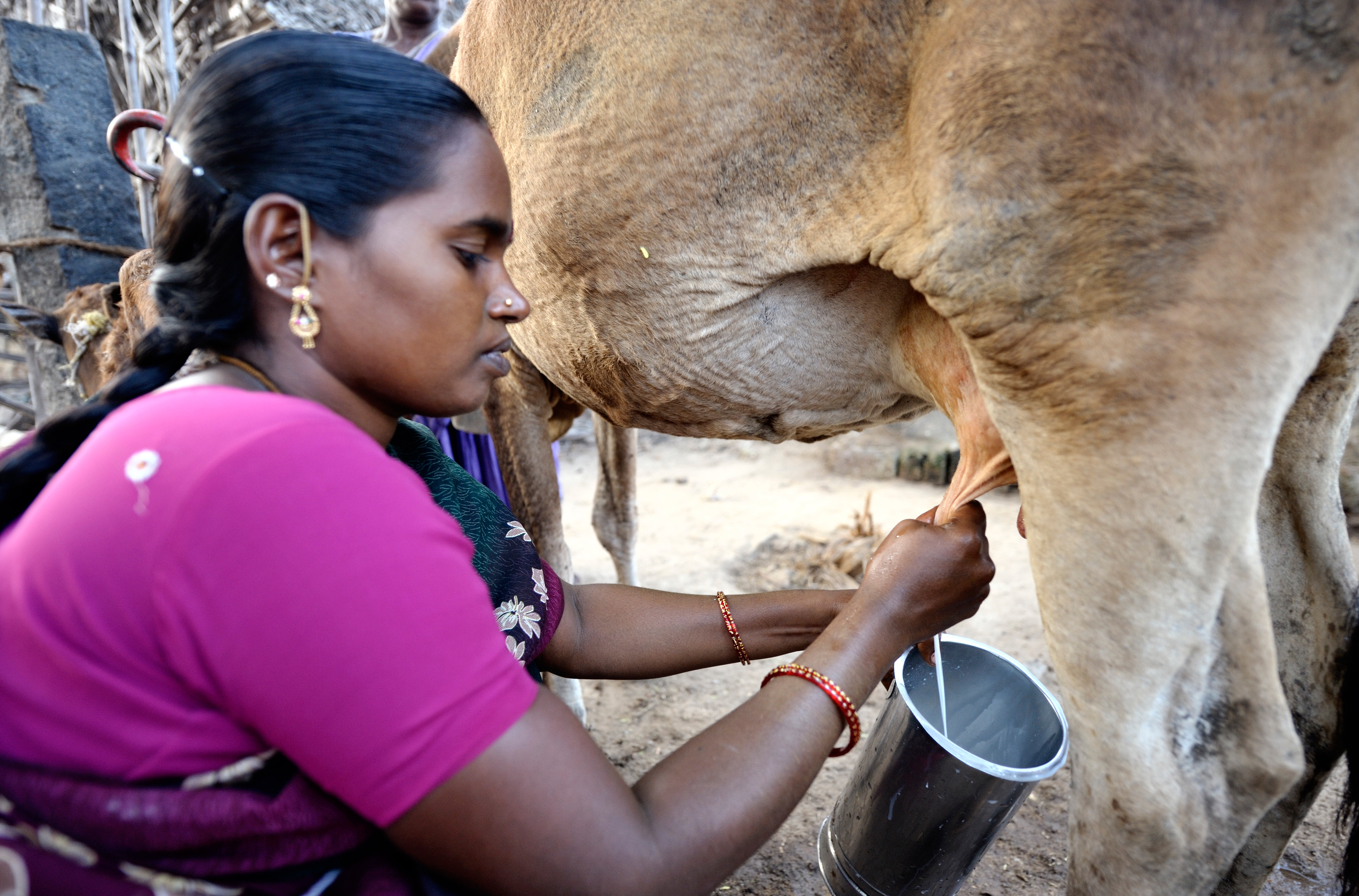 Third World Network | June/July 2015
Opposition mounts against regional trade pact threatening human rights
Less well known than the notorious Trans-Pacific Partnership (TPP), the Regional Comprehensive Economic Partnership (RCEP) is engendering growing opposition because of its similar oppressive provisions.
by Chee Yoke Heong
A little-known regional trade pact currently under negotiation has begun to garner attention, especially among civil society campaigners, after leaked documents showed its potential negative impacts on health, agriculture and socio-economy in prospective member states.
The Regional Comprehensive Economic Partnership (RCEP) was initially regarded as an antidote to another proposed trade accord, the hugely controversial Trans-Pacific Partnership (TPP), as a number of countries negotiating the TPP and which are also involved in the RCEP talks were opposed to some provisions in the TPP. But evidence has emerged showing that Japan and South Korea are pushing for provisions, particularly those relating to intellectual property, that attempt to harmonise the RCEP with the TPP, making the former practically a carbon copy of the TPP.
Launched in November 2012, the RCEP negotiations are taking place between the 10 member countries of the Association of South-East Asian Nations (ASEAN) and the bloc's trading partners Australia, New Zealand, China, South Korea, Japan and India. Like the TPP talks, the negotiations on the RCEP — which are expected to be concluded in November — have been conducted in secrecy away from the public eye, with no public consultations being held.
But in recent months, leaks of documents submitted by Japan and South Korea have provided a glimpse into what is being put on the table for the RCEP negotiations. For those opposed to the US-led TPP, there is a sense of deja vu as they see many similar provisions being pushed in the RCEP talks as well.
In India, farmers' groups, patients' groups, civil societies and trade unions have staged demonstrations and issued calls to the national government to stop negotiations and to hold consultations with the relevant stakeholders in light of the potential dangers of the pact.
They say that RCEP-imposed market liberalisation and adoption of provisions whose reach extends beyond existing trade agreements would jeopardise prospects for the domestic manufacturing sector, harm agriculture and make it difficult for people to access affordable generic medicines. These concerns are not confined to India but apply to other prospective RCEP members as well.
The intellectual property (IP) provisions in the leaked Japanese text dated October 2014 and made available in February proposed monopoly IP protections beyond both the obligations of existing international IP agreements, such as the World Trade Organisation (WTO)'s TRIPS Agreement, and IP laws of many RCEP countries. A group of academics pointed out a number of controversial provisions, [1] including those that would:
– Broaden and lengthen patent monopolies;
– Extend restrictions on the use of clinical trial data to support the marketing approval of generic medicines;
– Enable the seizure of generic medicines in transit, even those only suspected of infringing IP laws in the transit country.
The leaked South Korean document, also dated October 2014 and made available publicly in June, put forward several IP provisions that would give additional privileges to the pharmaceutical industry. These include patent term extensions, the seizure of suspected IP-infringing medicines in 'transshipment', and even damages for patent infringements determined according to the value asserted by the patent owner.
Since India and China are major suppliers of generic medicines to the world's poor, these proposals, if agreed, 'could delay the market entry of generic medicines in the region — and the impact will be felt around the world', according to the academics.
Indian firms have been able to supply generic medicines to many low- and middle-income countries because India's intellectual property law balances private rights with the public interest. For instance, it does not permit the granting of patents for new forms or new uses of a known substance, a common pharmaceutical industry practice known as 'evergreening' of patents. These safeguards, however, would be lost if India and other RCEP countries agree to Japan's proposal.
On copyright, the proposals made in the South Korean draft were described by Jeremy Malcolm, an IP lawyer and analyst with the Electronic Frontier Foundation, as even 'worse' than the Japanese proposals or provisions from leaked drafts of the TPP. [2] Some of the South Korean proposals include:
– Copyright terms of life plus 70 years;
– Prohibiting temporary copies of works in electronic form;
– A prohibition on the Internet retransmission of broadcasts that would inhibit the free use of public domain material;
– Inflated awards for copyright or patent infringement, by calculating damages payable for the infringing works on the assumption that they were sold at full retail market value;
– Criminal penalties for 'commercial scale' copyright and trademark infringement, even where the infringer has not sought or made any profit from the activity;
– Remuneration rights to performers for radio airplay which go beyond US laws;
– Authorising a fast-track process for rightsholders to obtain personal information of alleged infringers from their Internet service provider, without judicial order.
Other areas of concern are the likely negative impacts of the RCEP on agriculture and the manufacturing industry.
Farmers' organisations in India have voiced their worry that the RCEP will increase agricultural imports such as dairy products into the country, thus jeopardising the livelihoods of Indian farmers. Drawing on the experience of India, Vijoo Krishnan of All India Kisan Sabha (All India Peasants Union) said the India-ASEAN Free Trade Agreement (FTA) has seriously affected South Indian farmers and expressed his concern that the larger RCEP will affect all farmers in the country. He pointed out, in particular, that the opening up of the dairy market to imports from Australia and New Zealand could be detrimental to local producers. [3]
The leaked IP negotiating texts from South Korea and Japan also indicate that the proposals made may have serious implications for domestic laws on the protection of plant varieties and farmers' rights.
According to Shalini Bhutani, a legal researcher and policy analyst, [4] the drafts propose that all RCEP members either accede to or ratify over a dozen international IP-related agreements, including the International Convention for the Protection of New Varieties of Plants (better known as UPOV), particularly its 1991 version which gives primacy to corporate plant breeders and sets restrictions on seed-saving by farmers and on access to protected plant varieties by researchers.
It is clear that South Korea and Japan are asking for IP protection for plant varieties that goes beyond what countries are obligated to under the WTO's IP rules. The RCEP will put additional pressure on countries such as India to join UPOV 1991, from which India has intentionally stayed away till now.
Citing the negative impact that previous FTAs have on the manufacturing sector, Dharmendra Kumar of India FDI Watch said the RCEP is not likely to create the promised jobs or advance the manufacturing sector, just as the India-ASEAN FTA has failed to do.
Amitava Guha from the Centre of Indian Trade Unions (CITU) told Business World that many of the RCEP countries have advanced manufacturing capability and the elimination of import duties on industrial products would intensify the cut-throat competition to reduce production costs. [5] 'It will lead to poor quality of employment and downward pressure on wages in the region. This would harm workers' welfare and put them against each other while seriously impairing workers' efforts to achieve "decent work" and their right to organise and bargain collectively,' he said.
Domestic industries in India have also put up stiff resistance to the RCEP, resulting in the Indian government reportedly, during an RCEP ministerial meeting in Malaysia in July, deciding to introduce a two-tier approach to cutting tariffs on goods. Under this plan, India is offering to cut duties on around 75-80 tariff lines for countries with which it has FTAs, such as Singapore, Malaysia, Japan and South Korea, while for countries like China, Australia and New Zealand, among others, it is likely to offer 40-50 tariff lines for duty cuts. [6]
A group of United Nations experts have recently also raised concerns over the detrimental impacts that trade and investment agreements can have on human rights. The experts expressed concern about the secret nature of drawing up and negotiating many of these agreements and their potential adverse impact on human rights. [7]
They recommended that all current negotiations on bilateral and multilateral trade and investment agreements should be conducted transparently with consultation and participation of all relevant stakeholders including labour unions, consumer unions, environmental protection groups and health professionals. The UN experts also called for safeguards to be embedded to ensure full protection and enjoyment of human rights.
Chee Yoke Heong is a researcher with the Third World Network.
Third World Resurgence No. 298/299, June/July 2015, pp 13-14
Notas:
---