PACER Plus signatories urged to examine their commitments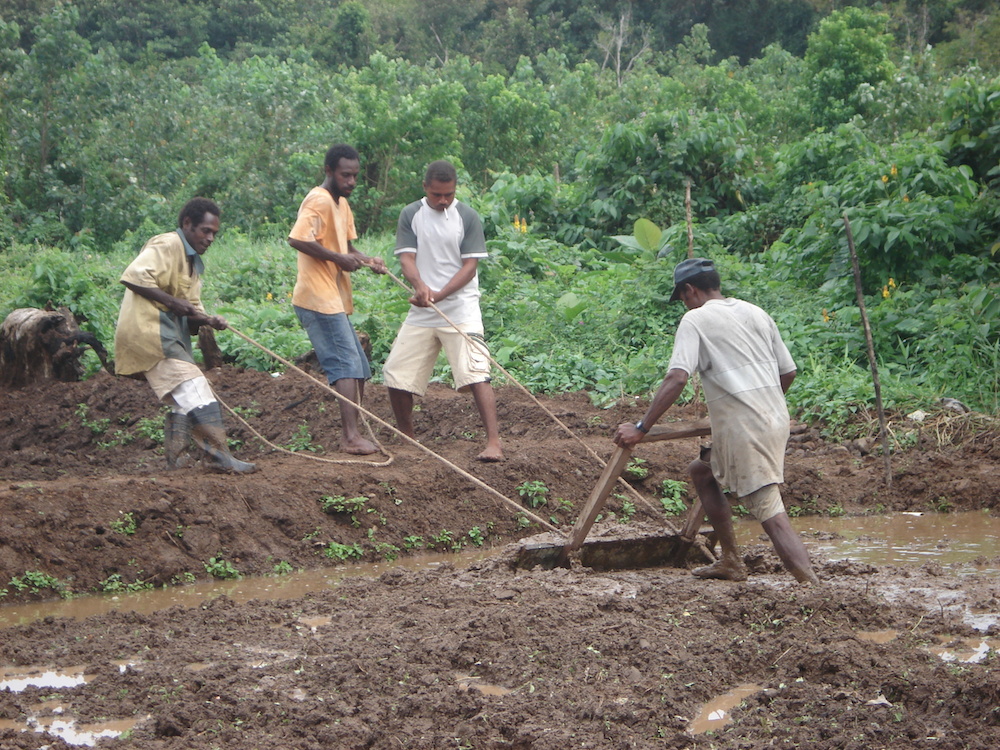 Radio NZ | 5 October 2017
PACER Plus signatories urged to examine their commitments
Pacific countries already signed up to the Pacific Agreement on Closer Economic Relations PLUS are being urged to more closely examine their commitments under the deal, including the implications for customary land.
PACER Plus is being hailed by proponents as a new kind of agreement that links development to trade to boost island economies.
But two of the region's biggest economies are still yet to sign the deal.
TRANSCRIPT
PACER Plus has been heralded as a new kind of trade deal, linking trade to development and opening small states to the world.
But critics say this agreement threatens the interests and economies of island countries and is biased towards the interests of Australia and New Zealand.
Dr Iati Iati from the University of Otago is a specialist in New Zealand's foreign policy in the Pacific who is worried about customary land rights.
"Well if you think about it, there are a number of things that Australia and NZ are offering, but from the Pacific side exactly what are they offering? I would urge Pacific islanders to look at their customary lands since most countries have over 80% of their lands under customary land tenure and see whether there are issues around customary land tenure and ownership that would be affected by PACER Plus."
He urges people to probe details about land under the agreement further.
"There are significant implications for the Pacific with this agreement. From a layman's perspective they should be able to see some issues or some problems with this agreement and they should just begin asking themselves what have they got to offer in the agreement? What resources do the Pacific island countries, especially the Polynesian countries, have to offer? And if they can't think of many, they will have to think about what they will have to give up under this agreement."
The University of Auckland law professor Jane Kelsey says land is a key consideration.
"In the services and investment part of PACER plus there are obligations not to put obstacles in the way of investors, companies establishing inside the countries that have signed the agreement and one of those obstacles obviously is land and that has been a very sensitive question."
But Ms Kelsey says it doesn't help that key parts of the deal have been negotiated in private.
"And there are lots of invisible fish hooks in different parts of the agreement and the problem is if the text is only made public and schedules only made public after the deal has been done it becomes very hard to reopen and unpick those. I know there has been some technical analysis that has raised concerns at least for a number of Pacific Island countries about what the cultural land and other important domestic priorities will be."
The Pacific Network on Globalisation's trade justice campaigner, Adam Wolfenden, has concerns too.
"In a lot of aspects PIC will try to exclude laws around customary land from being bound by PACER plus and they try to do that through they way that they schedule commitments they are making. But its not just that level of commitment as they may have to change how they govern the usage of land. "
But Fijian economist and academic Waden Narsey says he doesn't see any threats to land ownership.
"There are some costs in there but there are some benefits too for small countries and for Australia and NZ . I dont think customary land is in any way under any threat because I think with Australia and NZ they recognise only too well the importance of maintaining the sensity of ownership over customary land."
Dr Narsey says PACER Plus does offer benefits for the smaller countries and allows Australia and NZ to strengthen their ties to the region, and in the process counter the growing global influences of others, such as China and Indonesia.
The two biggest island economies are Papua New Guinea and Fiji, have so far resisted the urge to join and Patricia Ranald from the Australian Fair Trade and Investment Network says their absence is telling.
"Together they represent about 80% of the combined GDP of Pacific Island economies without Australia and New Zealand. So the reason why they haven't signed it is because they don't think the deal is good for their economies."
She also believes these two nations probably don't see any real benefits in what some opponents have dubbed "PACER Minus".
---