Papua New Guinea leader confident country able to join TPP deal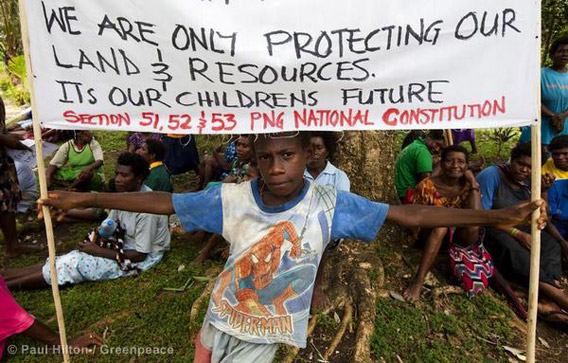 Sputnik | 17 November 2015
Papua New Guinea leader confident country able to join TPP deal
Papua New Guinea Prime Minister sees no reason why his country cannot become a member of TPP trade agreement.
MANILA (Sputnik) — Papua New Guinea Prime Minister Peter O'Neill told Sputnik on Tuesday that he sees no reason why his country cannot become a member of the US-backed Trans-Pacific Partnership (TPP) trade agreement.
"Oh yes! And we are very active in the APEC economies and I see no reason why we cannot participate," he said when asked if his country will be able to elevate the standards required for the TPP membership.
O'Neill also claims that all the Asia-Pacific Economic Cooperation members are likely to soon receive invitations to join TPP trade pact.
"We are open that the arrangements can be extended to all the other APEC economies that are not included in the initial countries that signed up to that [TPP]. So, hopefully, invitation will be coming very soon," he said after the APEC CEO summit.
The APEC forum includes Russia, the United States, China, Canada, the Philippines, Mexico, Peru, chili, Australia, New Zealand, Vietnam, Papua New Guinea, Malaysia, South Korea, Japan, Indonesia, Hong Kong, Brunei.
The issue of the TPP deal is high on the APEC agenda.
In 2011, the administration of US President Barack Obama announced a pivot to the Asia-Pacific region amid the rise of China, seeking to strengthen security cooperation with Japan, Australia, South Korea, India and Southeast Asian nations.
The United States advocated the TPP, the 12-nation trade deal, the wording of which was recently agreed between Washington and Japan, Australia, New Zealand and other Pacific Rim nations.
---