PH, Canada mull free trade pact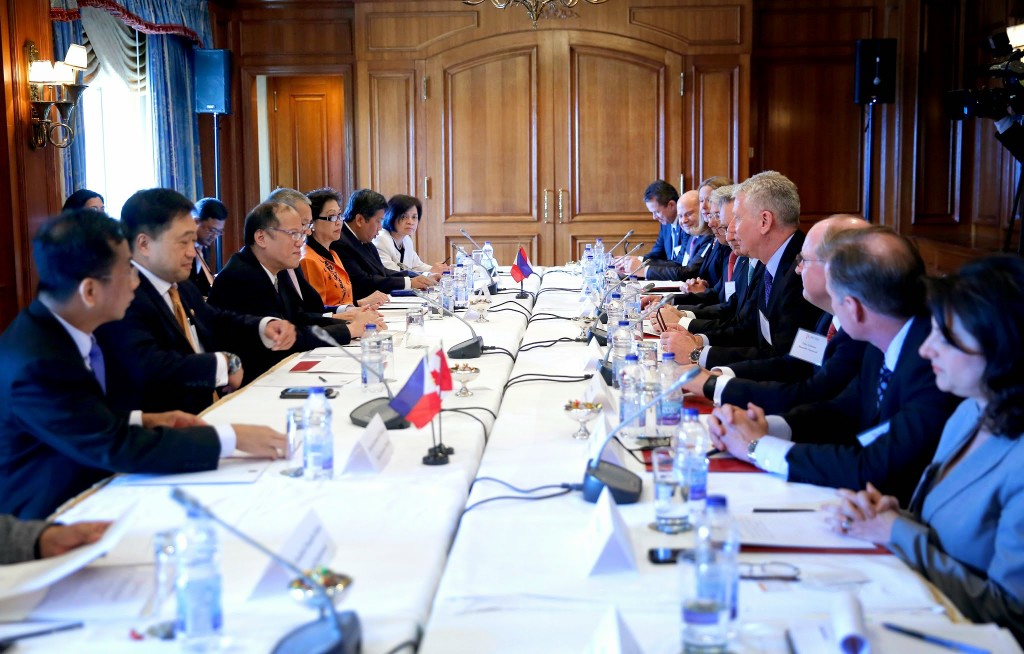 Philippine Daily Inquirer | 10 May 2015
PH, Canada mull free trade pact
TJ Burgonio
OTTAWA, Canada—President Benigno Aquino III and Canadian Prime Minister Stephen Harper on Friday morning (Friday night in Manila) agreed to explore the possibility of forging a free trade agreement.
Both leaders witnessed the signing of a letter of intent to launch exploratory discussions on a "mutually beneficial" and "comprehensive" free trade agreement between Canada and the Philippines.
In a joint press briefing, Mr. Aquino said he hoped such an agreement would "broaden the horizon of meaningful opportunities for our citizens and our region."
Harper noted that "the Philippines is a regional leader and a designated priority market for Canada. Our government has worked to strengthen this relationship with special emphasis on trade, security and people to people ties."
Both countries also agreed to work on updating their foreign investment promotion and protection agreement. It was announced that Canadian Trade Minister Ed Fast would lead a mission to Manila later this month to firm this up.
Trade between the two countries is currently close to $2 billion.
Both Canada and the Philippines also pledged to continue cooperation to counterterrorism, security threats and corruption. Harper said Canada would help the Philippines enhance its ability to counter crime and terror-related threats.
Both leaders also welcomed the signing of a framework agreement on mutual accountability, spelling out their countries' commitment to reduce poverty in the Philippines, and a memorandum of understanding expanding collaboration to create safer workplaces in the Philippines.
Visiting Parliament Hill in Ottawa, Mr. Aquino later sat down for a working lunch with Harper, discussing a range of issues such as global security, maritime concerns and peace in Mindanao.
Aquino emphasized the friendship between the two countries, recalling that "Canada was one of the first nations to give recognition to my mother's government (in 1986), and I am told that the Canadian ambassador to the Philippines at the time was the very first to present his credentials to her."
He thanked Canada for its aid and support in the aftermath of powerful Typhoon Yolanda (Haiyan) that devastated Eastern Visayas in 2013.
For his part, Harper paid tribute to the 700,000 overseas Filipinos who he said were Canada's "largest immigration drivers" in recent years.
"In fact, Tagalog is today the most rapidly growing language in our country," he said, drawing applause from the audience.
"Filipino-Canadians adapt to this country very quickly because they exhibit the very best of our shared values. Generous and hardworking, they raise strong families, often supporting loved ones back in the Philippines," he added.
---