Philippines eyes free trade agreement with US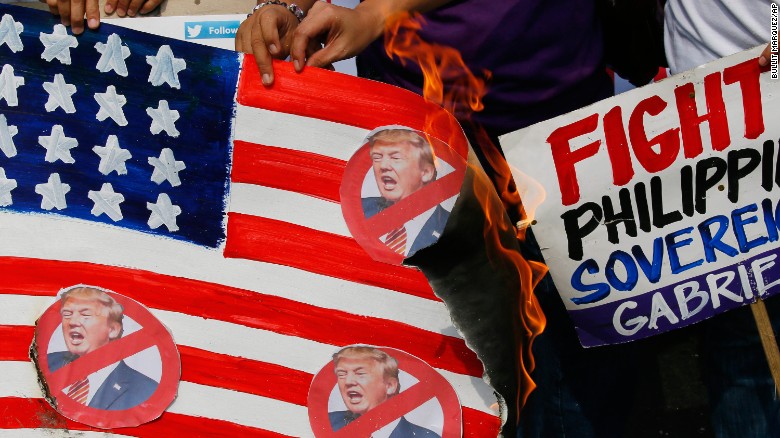 Philippines Star | 17 July 2017
Philippines eyes free trade agreement with US
By Richmond Mercurio
The Philippines is looking to take its bilateral relations with the US a notch higher as it eyes to secure a free trade agreement (FTA) with the world's largest economy.
Trade Undersecretary Ceferino Rodolfo, who co-chaired last week's Trade and Investment Framework Agreement (TIFA) meeting with Assistant US Trade Representative Barbara Weisel, said a bilateral FTA is the next step between Philippine and US trade relations.
"On our part, we put forward that the Philippines is interested in further enhancing our market access to the US. That has always been a key objective of the Philippines, whether we attain it through the TPP (Trans-Pacific Partnership) or the enhancement of the GSP (General System of Preferences) or a bilateral FTA, we are pursuing that," Rodolfo said.
"But since the US is not part of the TPP anymore, therefore our entry now to the US is down to two – enhancement of the GSP, which we are continually doing, and now we're studying if it's possible to have a bilateral FTA with the US," he added.
During the TIFA meeting, Rodolfo said the US government confirmed that its current trade policy is geared toward bilateral rather than multilateral or regional arrangements.
According to Rodolfo, the US said it would further study the possibility of forging an FTA with the Philippines.
He said among the key factors to be considered by both countries for an FTA is the size of the market, the economic logic of such agreement, and policy gaps or how aligned both countries are in terms of policies.
"If our policies are too different from each other, then negotiations will be very hard. But what we told them is that under the TIFA, we have already closed most of the issues. Before, we had an issue when it came to intellectual property (IP), but that is not an issue anymore since we have been taken-out of the US Special Watchlist. We also had a problem on labor review, but we were also able to close that. As far as our problem with agriculture and frozen meat products is concerned, we are in continuous discussions with them. So in effect, we have almost narrowed our gap," Rodolfo said.
He said other major concerns of the US such as IP as it applies to public health, foreign equity restrictions for services sector which includes the very broad based definition for public utilities, geographic indications, and government procurement are also being addressed.
Given these developments, Rodolfo said "there can be a basis for a negotiated outcome that is acceptable to both."
Rodolfo said DTI is currently doing an internal study taking off from a gap analysis it did earlier in line with the country's planned participation to the TPP.
"So taking off from that, we are now looking that should we have an FTA with the US, how hard will it be and what will be its benefits to us," he said.
In a statement last week, the Office of the United States Trade Representative (USTR) said officials from the Philippines and the US agreed to work together "to foster free, fair, and balanced trade between them" during the TIFA meeting.
A stronger Philippine-US trade was further reinforced when the US government late last month approved the Philippines' application to expand its current GSP coverage to include travel goods, a move seen expanding the country's economy by 0.5 percent and creating 70,000 new jobs.
Aside from the duty-free status for travel goods it received, the Philippines has also escaped a potential imposition of trade remedy measures by the US, while other major Asian economies have been put at risk.
The USTR said bilateral trade in goods between the US and Philippines in 2016 reached $18.2 billion.
The Philippines was US' 31st largest export market for goods last year. The US, meanwhile, was the Philippines third major trading partner, the second biggest export market, and third top import supplier.
---