Philippines eyes more free trade pacts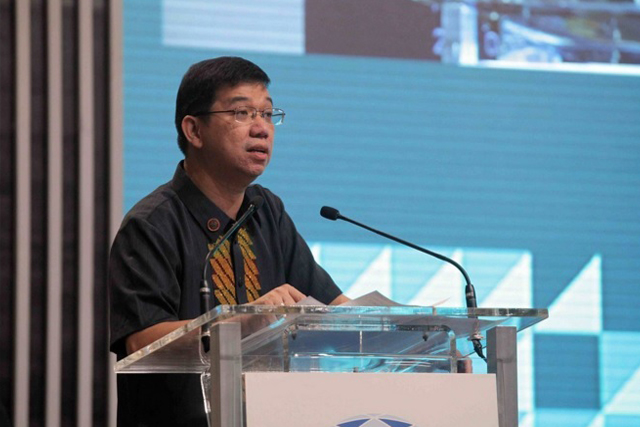 Malaya Business Insight | 16 January 2018
Philippines eyes more free trade pacts
The Department of Trade and Industry (DTI) is eyeing more free trade agreements and economic partnerships and is bent on strengthening existing ones.
Ceferino Rodolfo, DTI undersecretary, said the agency is now conducting internal studies and consultations on the possible Philippines-United States FTA.
"Should the studies point to positive impact, then we would like to formally start Philippine-US FTA discussions," said Rodolfo, adding the same process is now being undertaken on the US side.
The Philippines is also targeting inaugural the Joint Economic Cooperation (JEC) — bilateral cooperation with partner countries — such as Turkey on the first week of February as well as the Czech Republic and Hungary within the year.
The Philippines also hopes to achieve this year a substantial conclusion of the Regional Comprehensive Economic Partnership (RCEP), the only remaining item of the 11 items not delivered during the country's chairmanship in 2017.
"We are working closely with Singapore as (Asean) chair on how to move this forward," said Rodolfo.
Rodolfo said this year, DTI will work on the renegotiation of the Philippines-Japan Economic Partnership Agreement (PJEPA) where issues like agriculture tariffs are seen to be discussed.
Aside from the planned FTA, the Philippines is also looking forward to the renewal by the US of the zero tariff privileges of the country under the Generalized System of Preferences and the expansion of the product coverage to include footwear.
The Philippines in 2016 was able to include travel goods in the US GSP.
Rodolfo said the DTI is also working on the retention of the GSP Plus which grants zero tariff treatment on over 5,000 tariff lines of the country's exports to the European Union (EU).
A report is expected from EU this month.
Rodolfo said the DTI is awaiting the concurrence by the Senate of ratification of the Philippines' FTA with the European Free Trade Association (EFTA).
The Philippines and EFTA —composed of Iceland, Liechtenstein, Norway and Switzerland – signed the FTA in April 28, 2016.
---