PHL-South Korea FTA moves despite virus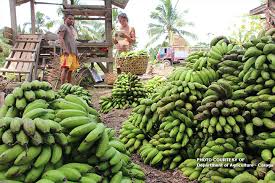 Business Mirror - 04 May 2020
PHL-South Korea FTA moves despite virus
By Elijah Felice Rosales
THE Philippines is pushing on with negotiations to conclude its free-trade agreement (FTA) with South Korea, but the trade deal's finalization has been moved to November, from April originally, as the two sides deal with the coronavirus pandemic in their respective homelands.
FTA talks between the Philippines and South Korea are proceeding as usual, although they are taking a different course lately in consideration of the ongoing crisis. This time, negotiators are doing rounds of discussion through video conferences, shunning the traditional table meetings in the thick of the virus spread.
Trade Secretary Ramon M. Lopez told the BusinessMirror that the Philippine and South Korean negotiating teams last week conducted a video conference through Zoom—an online platform for video and audio conferencing, chat and webinars—to continue on with their deliberation of the trade deal's provision on market access.
"They are proceeding," Lopez said of FTA negotiations with South Korea. "We just had a Zoom meeting with Korean Trade Minister [Yoo Myung-hee] last Monday regarding FTA."
"Although timing of finalization [is now] moved to before November," he added.
It was the third time the FTA's conclusion was deferred to a later date. Free-trade talks between Manila and Seoul began in June last year and negotiators then, riding high on optimism from none other than their principals, were targeting to come up with a package by November.
However, the two camps failed to produce the FTA by the initial deadline and were just able to conclude the chapter on competition, leaving them with six chapters to work on, namely, trade in goods; trade in services; investments; rules of origin; economic and technical cooperation; and legal and institutional issues.
As with any trade deal, the most difficult chapters to agree on are on trade in goods and trade in services. They contain the delicate issues pertaining to market access, particularly the rates of tariff reduction, schedule of tariff reduction and list of sensitive products.
With the delay, the Philippine and South Korean parties in November decided to reschedule the conclusion to first half of this year, picking up from the early achievement package signed then by Lopez and Yoo detailing the progress of negotiations.
In February Lopez told reporters that the FTA is expected to be finalized by April, as optimism toward a conclusion rose after the two camps revamped their lineup of negotiators. The trade chief appointed Trade Undersecretary Ceferino S. Rodolfo, one of his trusted aides, as head of the Philippine side, replacing Trade Assistant Secretary Allan B. Gepty.
Rodolfo, one of Lopez's trusted aides in the Department of Trade and Industry, is often tasked to negotiate or renegotiate trade deals, as well as secure new investments for the country.
Lopez argued there is no better time to conclude the FTA than now, given the economic impact of the coronavirus pandemic on both the Philippines and South Korea. He said "it will still help" in the recovery especially of the export sector reeling from supply chain disruptions.
Under an FTA with South Korea, the Philippines is pushing for the reduction, if not elimination, of tariff rates on agricultural products, particularly bananas.
Bananas, cars
Banana exports from the country are slapped with 30-percent duty by Seoul, making them less competitive compared to those shipped by Central American countries and Vietnam. Bananas from Peru are taxed zero rate at present in South Korea, and those from the Central Americas and Vietnam will enjoy similar preferential treatment by 2021 and 2024, respectively.
On the other hand, the Philippines is being asked to remove the 5-percent tariff that it applies on vehicles 3,000 cc and below made in South Korea.
Last year bilateral trade between the two Asian economies dipped almost 18 percent to $11.43 billion, from $13.92 billion in 2018, according to data from the Philippine Statistics Authority. In spite of the overall drop, exports to South Korea improved 23.07 percent to $3.2 billion, from $2.6 billion, on increased orders of electronic parts and banana.
The two states are trying to contain the spread of the deadly Covid-19 within their respective jurisdictions, albeit very differently: the Philippines resorted to impose a two-month lockdown in the whole island of Luzon, while South Korea imposed very limited lockdown on two areas and opted to focus on mass testing, including drive-through testing, on its citizens.
As of Saturday, the Philippines had nearly 9,000 cases of the respiratory illness first detected in Wuhan, China, with 1,124 recoveries and 603 deaths. South Korea has a higher case count at close to 11,000, but its death toll is lower at 250. The Philippine count rose to 9,223 on Sunday with 1,214 recoveries and 607 deaths.
---