Police hostages die in Peru protest
Al Jazeera | 7 June 2009
Police hostages die in Peru protest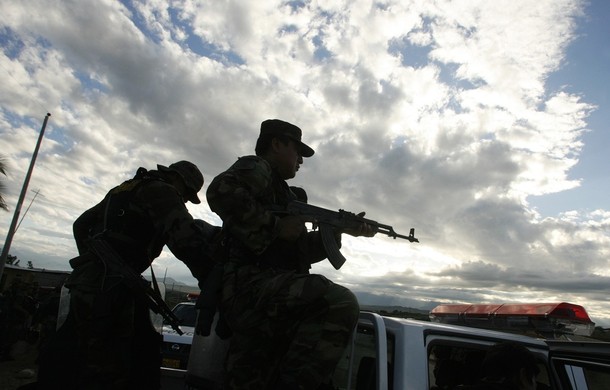 At least nine police officers, seized by indigenous protesters in Peru, have been killed as their colleagues attempted to rescue them, officials said.
Security forces launched the operation early on Saturday after the demonstrators took control of an oil-pumping station in the western Amazon and took 38 officers hostage.
"Of the 38 police officers who were taken hostage at the [petrol] facility, where they were providing security protection ... 22 have been rescued by the army, nine have died at the hands of the natives and seven have disappeared," Miguel Hidalgo, a police chief, told local radio.
It was not immediately clear if any of the about 3,000 protesters at the site had been killed or injured in the incident.
Officials say that at least 22 police officers and nine indigenous Peruvian protesters have been killed since security forces moved to break up a roadblock built in April as part of a demonstration against oil and gas exploration in the Amazon jungle.
Indigenous leaders have said that at least 25 protesters, including three children, have been killed.
Arrest ordered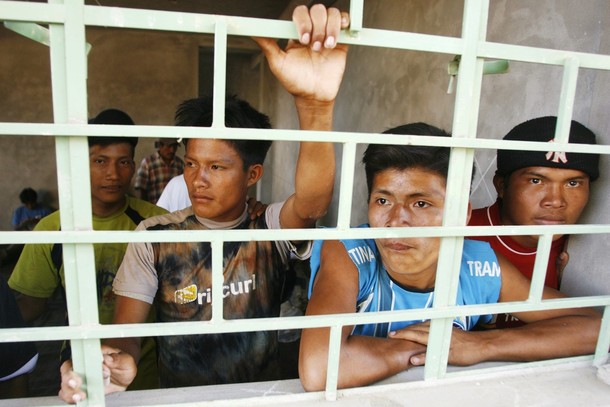 Also on Saturday, a judge has ordered the arrest Alberto Pizango, the leader of the Peruvian Jungle Interethnic Development Association, on charges of sedition for allegedly inciting the violence in the western Amazon.
Pizango has accused the government of Alan Garcia, the president, of ordering "genocide" when attacked the roadblock, which had been manned by thousands of protesters, some armed with spears.
At the heart of the dispute are laws passed last year as Garcia sought to bring Peru's regulatory framework into compliance with a free-trade agreement with the US.
"This has to be seen as one more chapter in the national struggle against the free trade agreement," Mirko Lauer, a political commentator at Peru's La Republica newspaper, told Al Jazeera.
The indigenous people hope to force congress to repeal laws that encourage foreign mining and energy companies to invest billions of dollars in projects in the rainforest.
They say that Garcia's government did not consult them in good faith before signing contracts that could affect at least 30,000 Amazon Indians across six provinces.
The bloodshed, which prompted calls for Peru's interior minister to resign, has underscored divisions between wealthy elites in Lima and poor indigenous groups in the countryside.
It has also exposed the central government's lack of control over some regions of the country.
---