Post-Cotonou deal edges closer to the finish line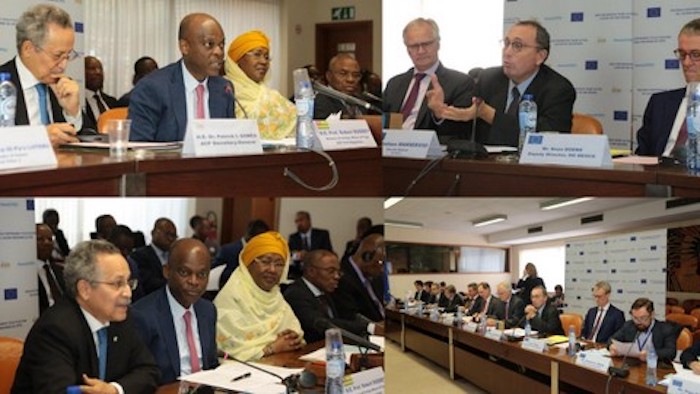 Euractiv | 2 September 2020
Post-Cotonou deal edges closer to the finish line
By Benjamin Fox
The long-delayed successor to the Cotonou Agreement between the EU and African, Caribbean and Pacific (ACP) community appears to be approaching the finish line with a '99%' chance of success this year, according to both sides.
On the eve of the pandemic in mid-February, the EU and the ACP's negotiating teams, led by EU International Partnerships Commissioner Jutta Urpilainen and Togolese foreign minister Robert Dussey, agreed to extend the existing agreement until December 2020.
The agreement, which covers trade and political relations between the EU and the ACP, was signed in 2000 and was due to expire in March.
Talks on a post-Cotonou pact have been slow from the start. In 2018, African states decided against replacing the ACP structure and having the African Union lead continent-to-continent talks.
After initially agreeing to negotiate a continent-to-continent deal brokered by the African Union, some African states had a last-minute change of heart, opting to continue the EU-ACP process instead, but with continent-to-continent protocols.
In early March, Urpilainen's team had set an ambitious timetable to conclude the talks by the end of April, leaving a seven-month window for the new treaty to be subject to legal scrubbing, with a view to being formally signed in late November.
That timetable was quickly abandoned as the pandemic took centre-stage and prompted Europe-wide lockdown, but negotiators have reconvened over the summer and are confident that a further extension will not be needed.
A European Commission spokesperson, meanwhile, said that the text of the new post-Cotonou agreement is 95% completed.
An EU official told EURACTIV that "we have no reason to believe that there will be no agreement by December 2020".
Botswana's EU Ambassador, Samuel Outlule, also told EURACTIV that "the political will on both sides is there. Failure or stalemate is not an option". He put the chances of success at "99%".
"Both the EU and the ACP have displayed commitment and compromise throughout the negotiations such that it is inconceivable to imagine both parties abandoning the whole thing at the 11th hour," said Ambassador Outlule.
"We are optimistic," he added. "All ACP member states are committed to a deal that suits everybody."
EU member states have been divided over whether to offer more generous or tougher conditions on migration, legal migration pathways, and re-admission for failed asylum seekers and economic migrants. Sex and reproductive health issues and human rights questions are also yet to be resolved.
The EU is still consulting with the African Union on the EU's Africa Strategy, which it is still hoping will be adopted at an EU-AU summit scheduled to be held in Brussels in October, although the recent tightening of travel restrictions in Europe could force it to be delayed.
---