'RCEP doesn't reflect original intent': India refuses to join mega Asian trade deal
All the versions of this article: [English] [français]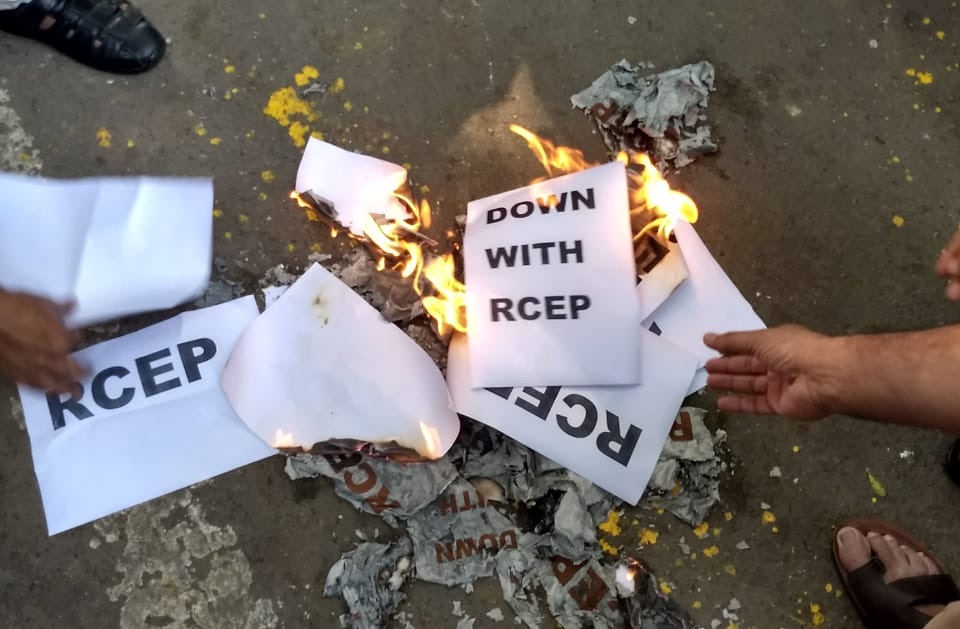 Outlook India | 4 November 2019
'RCEP doesn't reflect original intent': India refuses to join mega Asian trade deal
India has decided not to join Regional Comprehensive Economic Partnership (RCEP), the mega Asian trade agreement between 16 countries with almost half the world's population, news agency ANI reported, quoting sources, on Monday.
The delay in firming up the RCEP during the three-day ASEAN summit in Bangkok had been attributed to India's demands on market access and tariff-related issues.
Sources said Prime Minister Narendra Modi stood firm on the demand, adding key concerns were not addressed. India has time and again made it clear that there will be no compromise on core interests.
Govt sources told ANI that gone are days when Indian negotiators caved into pressures from global powers on trade issues.
"This time, India played on the front foot, stressing the need to address its concerns over trade deficits and need for countries to open markets to Indian services and investments," a source said.
India's core concern, according to ANI, include inadequate protection against import surge, insufficient differential with China, possible circumvention of rules of origin, keeping the base year as 2014 and no credible assurances on market access and non-tariff barriers.
"RCEP agreement does not reflect its original intent. The outcome was not fair or balanced," a source said.
The proposed free-trade agreement includes 10 member-countries of the Association of Southeast Asian Nations (ASEAN) and six of the bloc's dialogue partners — China, Japan, South Korea, India, Australia and New Zealand.
Earlier in the day, Australian Prime Minister Scott Morrison said the door will remain "wide open" for India to join the 16-nation partnership if it decides to do so, as the others were on board in finalising the deal without New Delhi.
"The door will always be open to India," Morrison was quoted as saying by the Australian Associated Press (AAP).
He also said that the deal would be bigger and better with India in it.
"It has always been our view, and the view of many who sit around the table, that this is a bigger and better deal with India in it," Morrison said.
"I think patience is the virtue in this," he added.
When finalised, the RCEP would become the world's largest free trade area, comprising half of the world population and will account for nearly 40 per cent of the global commerce and 35 per cent of the GDP.
---